Clear up confusion and create stunning imagery with structured professional teaching.
Our online photography courses are based on over 16 years of teaching experience and are designed to take beginners to an advanced level or fill in the gaps in knowledge that the more experienced photographer may have. Based in the UK and providing the best in professional training worldwide.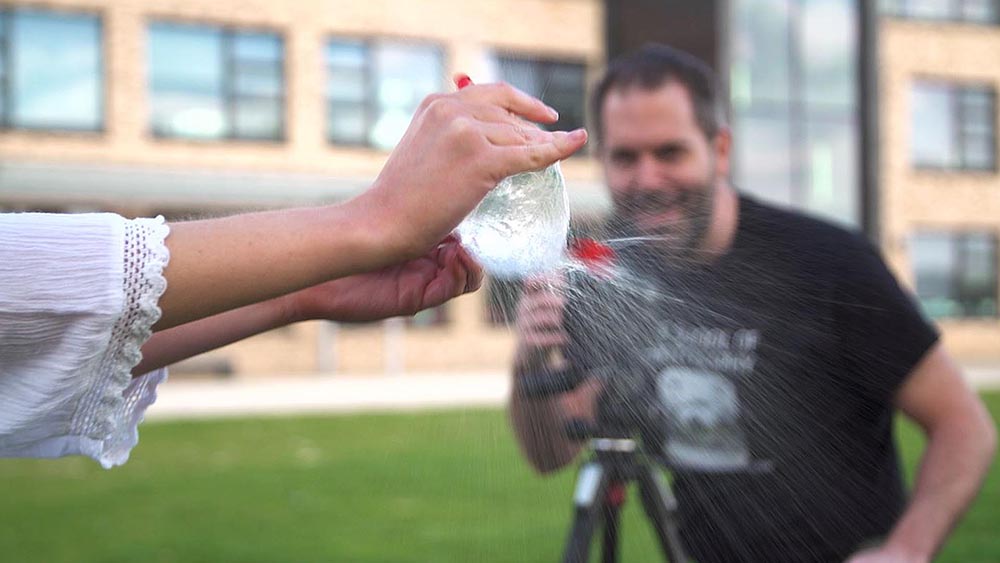 Complete Guide to Photography
Our most popular online course taking people with little or no knowledge, to extremely competent photographers. Learn how to control exposure, depth of field, movement, ISO and much more. Your journey to better photography starts here!
Complete Guide to Lightroom
An online Lightroom course for beginners and people wanting to fill gaps in their learning. Create stunning photography with full control over post-processing in Adobe Lightroom.
Get structured, Lightroom training and become an expert in no time!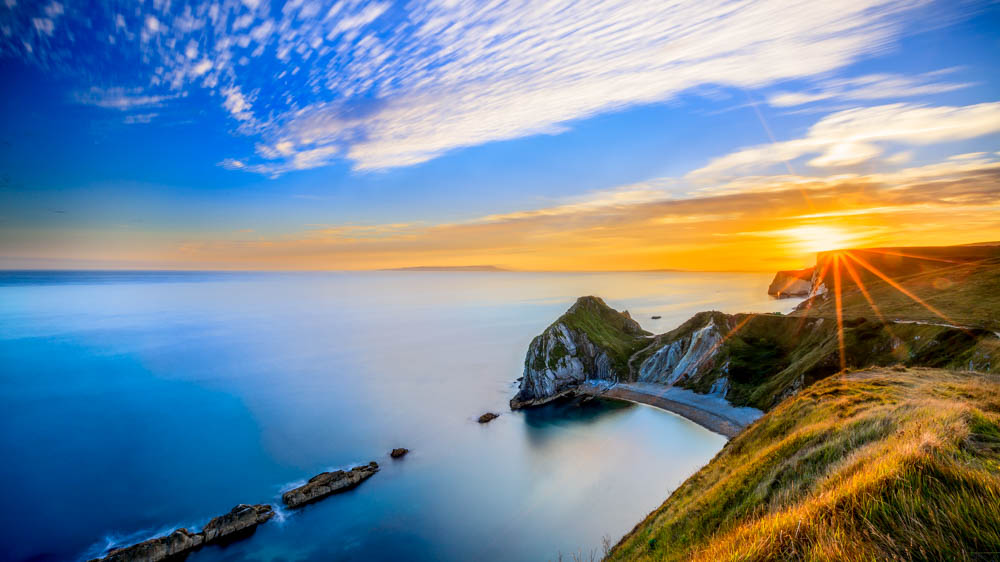 Long Exposure Photography Course
A complete guide to long exposure photography with all you need to know about ND filters and how to post-process your photography for professional results.
An online studio lighting course teaching you how to start a photographic studio and how to use lighting equipment for portraiture. Set up your own professional studio with limited space, equipment and budget.
A professional online Photoshop course that will guide a beginner through everything needed to know to post-process images with complete confidence.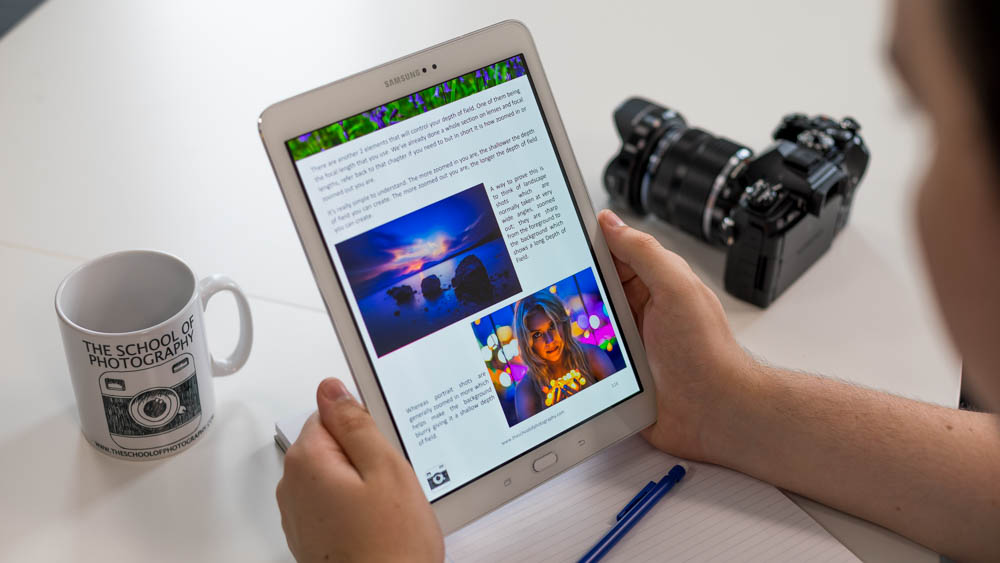 Complete Guide to Photography eBook
A comprehensive guide to photography. A great resource for any learning photographer.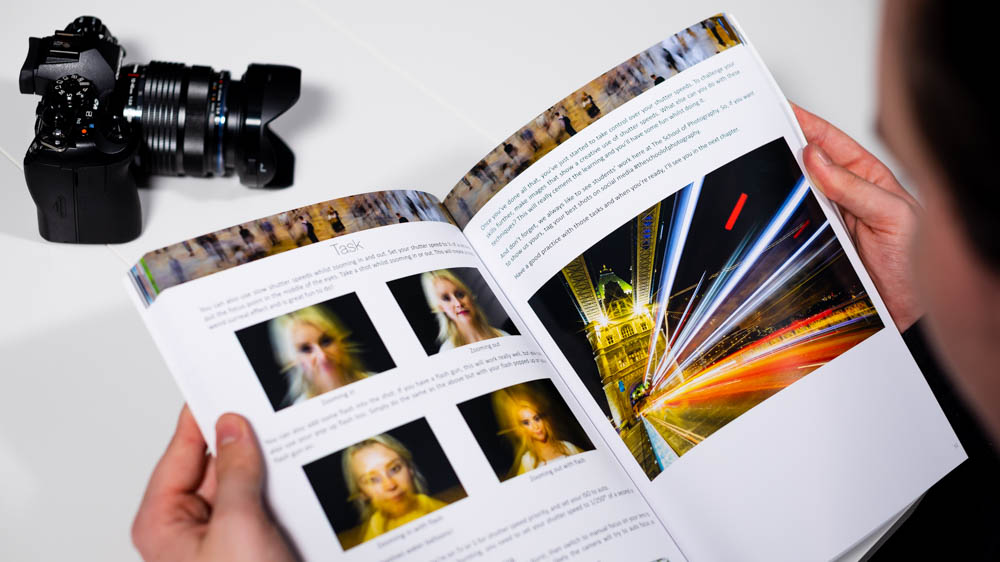 Complete Guide to Photography Book
For those who prefer physical products, here is a book for learners of photography. A great resource for any learning photographer.
On completion of all our all online courses, you receive a certificate from The School of Photography proving your success!
✭✭✭✭✭
"The School of Photography transcends the formal classroom constraints when it comes to learning. There is a welcoming warmth that draws you in and stays with you as you go from lesson to lesson. TSoP epitomizes excellence!"
- Natasha Blackman, Trinidad and Tobago
Clear, Concise Online Photography Classes
Our classes are in-depth, structured and will clear up any confusion enabling you to take shots that will stack up against any professional photography. This will be a one-time investment where you'll gain accurate and thorough knowledge that will give you full control over this beautiful art form and an education that will stay with you forever.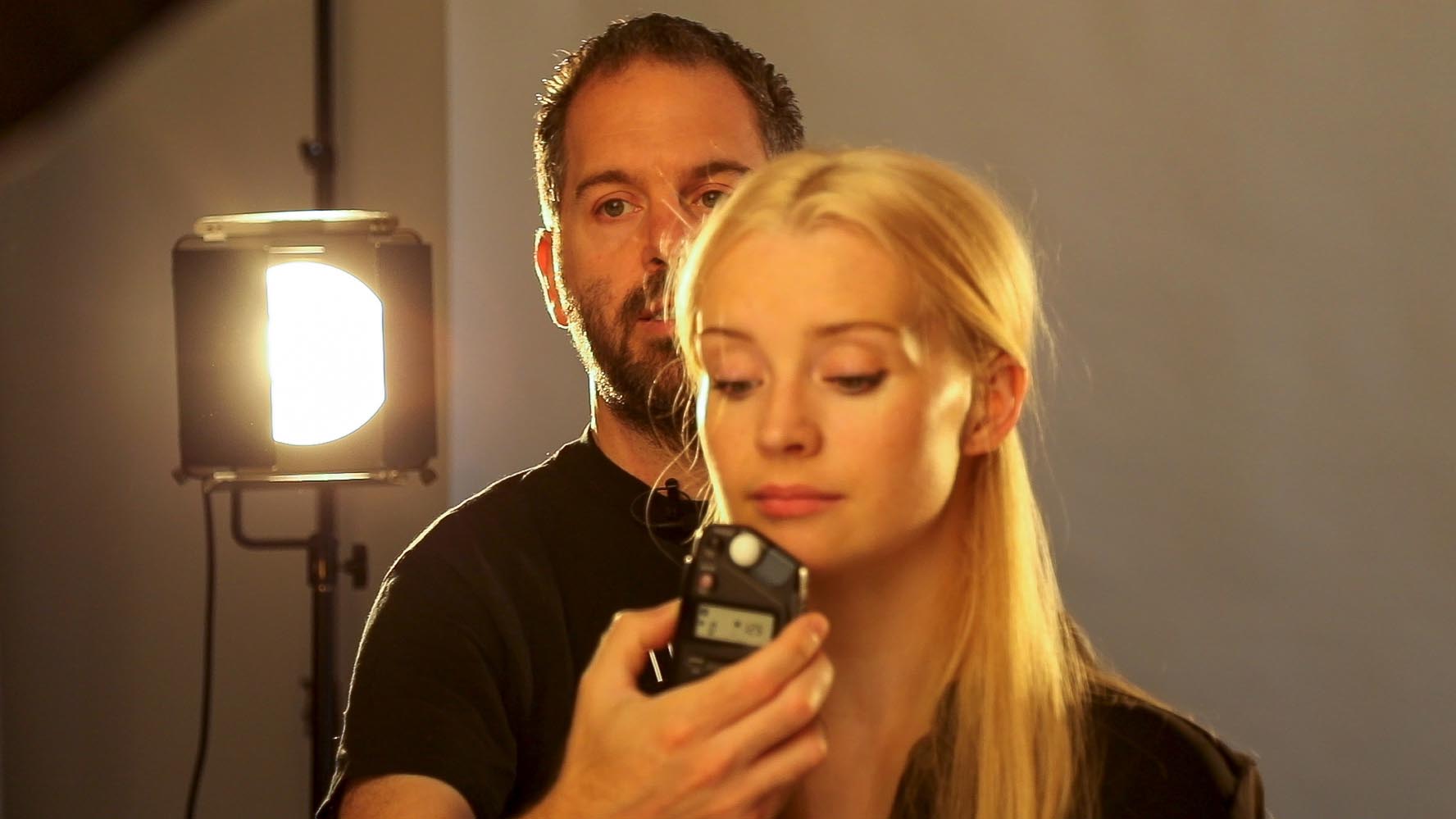 Courses in Photography, Lightroom, Portraiture and much more
Learn how to use your camera to create stunning images with our Complete Guide to Photography, gain full control over post-processing with our Complete Guide to Lightroom, create professional portraiture in our Guide to Studio Lighting or great landscapes in our long exposure course.
Whichever course you choose, we promise you this: your journey to better photography starts here!
✭✭✭✭✭
"Excellent! As a self-taught amateur photographer, I had what I thought was a good knowledge. However, these courses filled in the inevitable gaps that a less formal education will leave. This is no doubt the best investment I have made in photography."
– Francis Moine, USA
Rated Excellent on Trust Pilot, Facebook and Google.
About your teacher
Hi, I'm Marc Newton and I run the team here. I'm a photographer, an educational speaker, author and teacher of photography. I'm an educational speaker, author and teacher of photography.
Teaching Photography has been my passion for many years. I got my first paid photography job in 1997 whilst doing my photography degree, but in 2002 I decided to give teaching a go and I haven't looked back since. I loved seeing the stunning imagery my students produced. It filled me with a real sense of joy, and still does today.
I wanted to take all of this teaching experience and offer it up to a wider audience, so in 2012 I started The School of Photography and now I teach people all over the world this beautiful craft.
My qualifications are as follows:
With more than 17 years' experience in teaching photography, rest assured you're in the best possible hands.