Complete Guide to Lightroom Online Course
Course Description
This course will take the beginner Lightroom user to an advanced level in no time and for the more intermediate user it will fill any gaps of knowledge that are causing confusion and enable you to use this program to its full potential.
By learning Lightroom, your photography will be taken to the next level, allowing it to stack up against pro-looking shots and your workflow will speed up considerably. You'll be able to organise and process your photography with ease and reorganise any pictures you may have already imported in an easy to manage system.
Post-processing is an essential skill for keen enthusiasts or anyone looking to make photography their profession. This one-time investment will provide you with a structured Lightroom training course that will save you time by ensuring you get the thorough and accurate knowledge required to succeed.
> Introduction to post-processing in LR
> Differences between LR Classic CC and LR CC
> Differences between LR and Photoshop
> Raw, Jpeg and DNG files
> Getting organised
> Folder systems within LR
> The Lightroom Workflow
> Importing Photos
> Setting up LR for improved workflow
> What XMP files are
> Optimising Catalog Settings
> Tiffs or PSDs
> Develop module
> Global and Local editing
> Tonal and Colour Adjustments
> Histograms
> Range Masking
> Black and White editing
> Sharpening masks
> Noise Reduction
> Lens and perspective Correction
> Snapshot editing
> Batch processing
> Catalog, Folders, Collections and Collection sets
> Publish Services
> View and sort options
> Flagging, Star ratings and Colour Labelling
> Keywording for tagging, searching and sorting
> Metadata settings
> Syncing options
> Exporting in Lightroom
> Export Presets
> Adding Watermarks
> Develop presets
> Adding presets on import and export
> Adding Copyright information
> Metadata presets
> Using Virtual Copies
> Creating HDR images
> Creating Panorama images
> Syncing with Lightroom CC
> Sharing collections
> Editing between LR and Photoshop
> Using the Map Module for GPS tagging
> Creating Books in the Book Module
> Using the Slideshow Module
> Printing through Lightroom
> Using the Web Module
Who is this course for?
> Lightroom users looking to fill gaps in their knowledge so they can use this program to its full potential.
> Lightroom users looking to create an organised, easy to manage photo library.
> Photographers new to Lightroom.
> Photographers looking to save time by speeding up their workflow.
> Photographers looking to create professional looking work.
✭✭✭✭✭
"Marc's approach to teaching is first class. I had some experience of Lightroom but learned many things that I didn't know. His explanations and reasons for doing things are excellent. I really recommend this course." – David Wilkins – New Zealand
Course Content - Stage 1
Everything needed to process your images like a pro!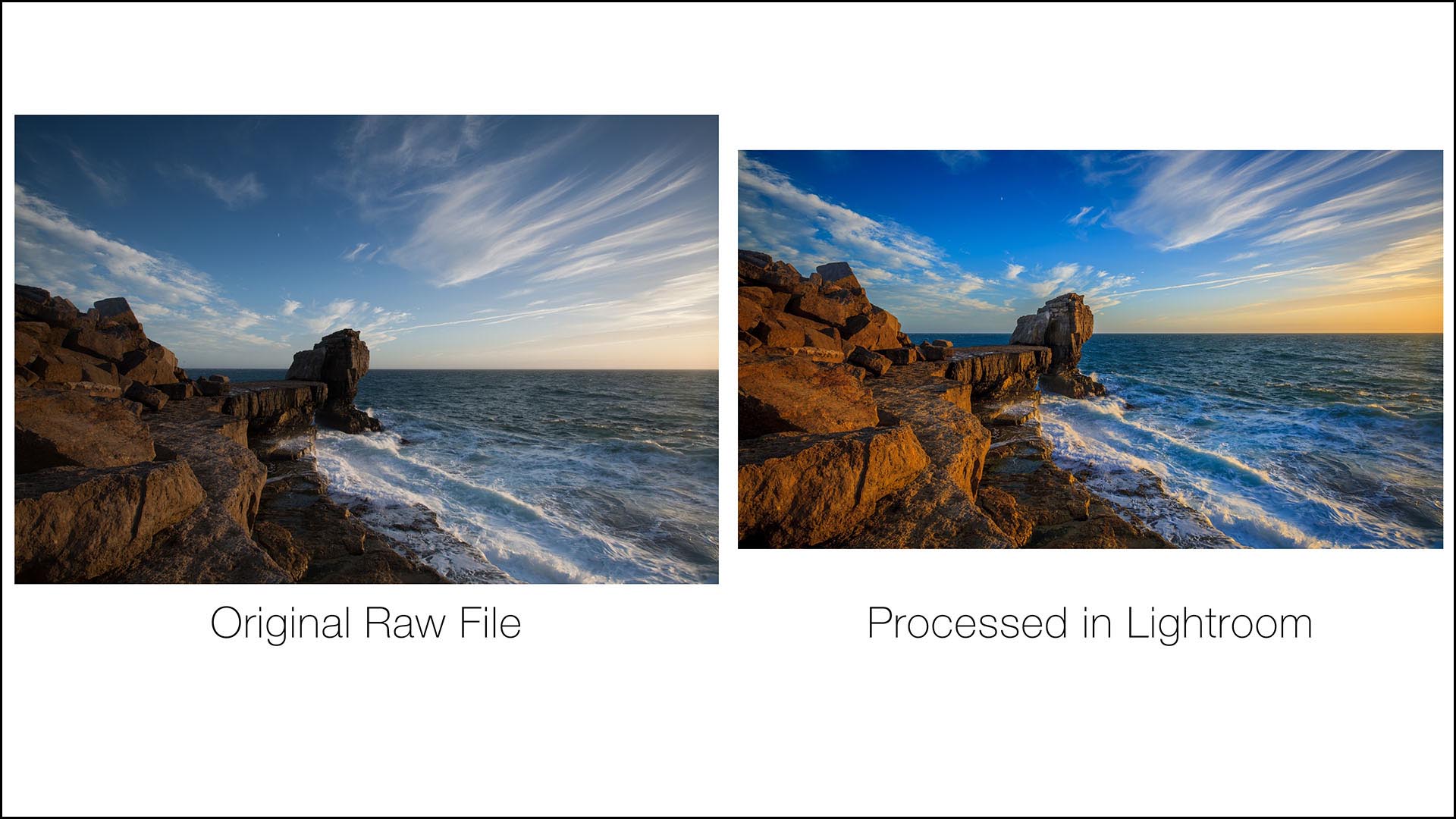 Lesson 1 – Introduction to Lightroom
An explanation of Lightroom, post-processing, using Raw files and the difference between LR and PS. Plus a great task to kick off your LR learning journey!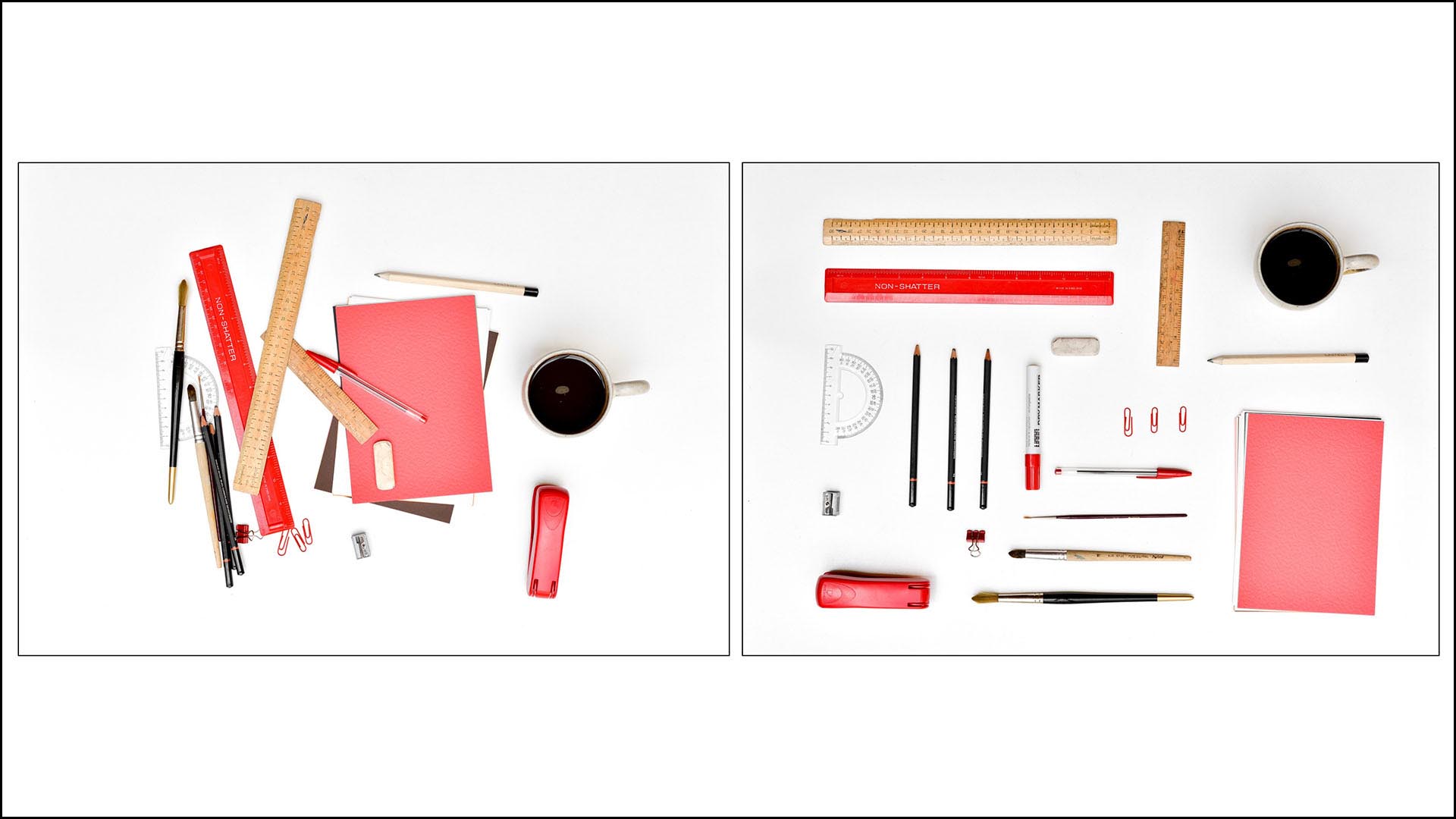 Lesson 2 – Getting Organised
It's important you get organised and have a system in place before you start using Lightroom. Here we will look at optimising your folder system for use in Lightroom.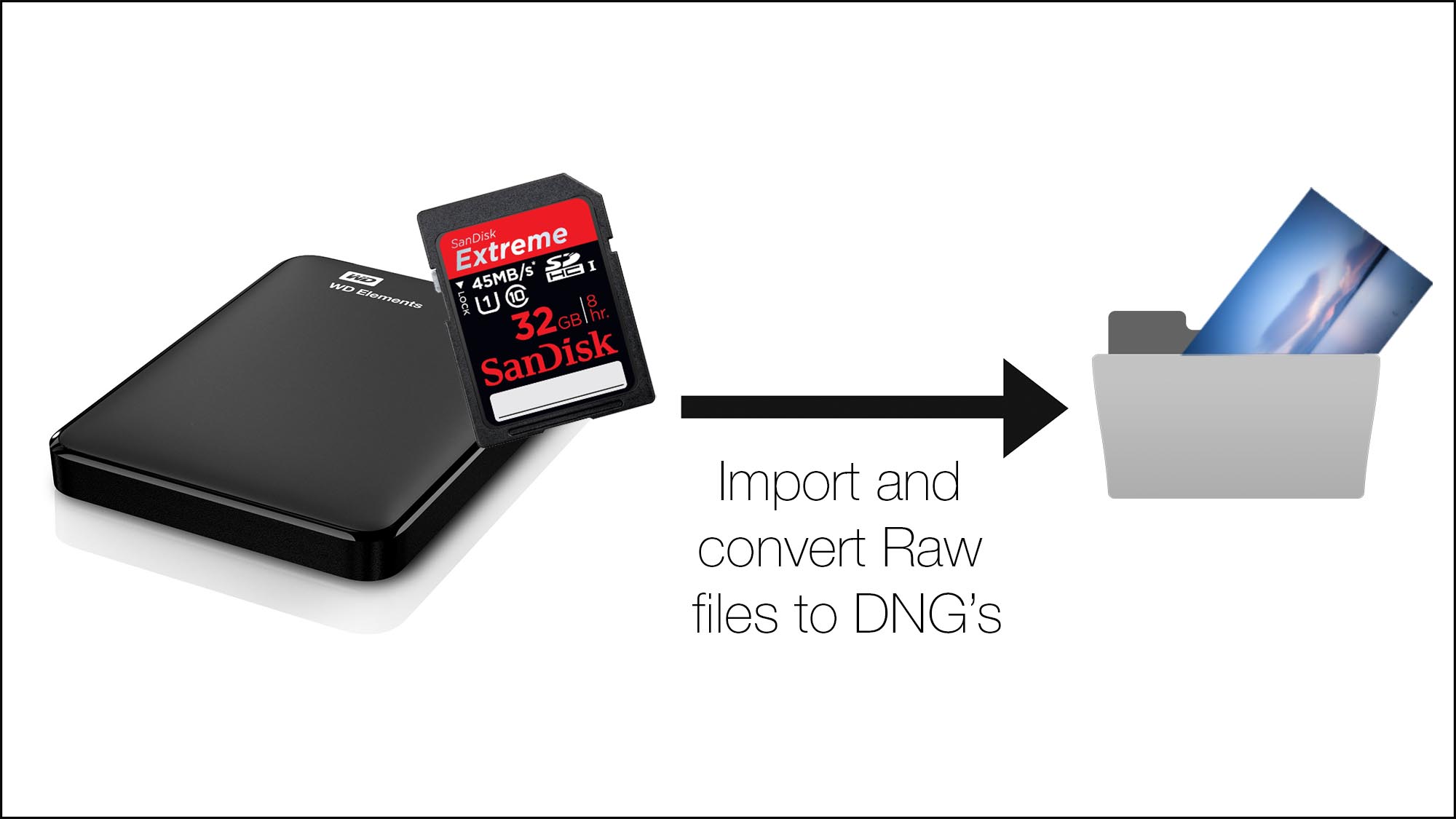 Lesson 3 – Importing Photos
Here we will look at how to import, convert and organise your photos properly from the start. We'll look at import options and the common files types you need to use when importing into Lightroom. You'll start to import your photos correctly and avoid making the common import mistakes in the future.
Lesson 4 – Setting up Lightroom
There are some general good practices when using Lightroom. This lesson will help if you ever need to upgrade your computer, re-install your catalog and images after a hard drive failure and save hard drive space.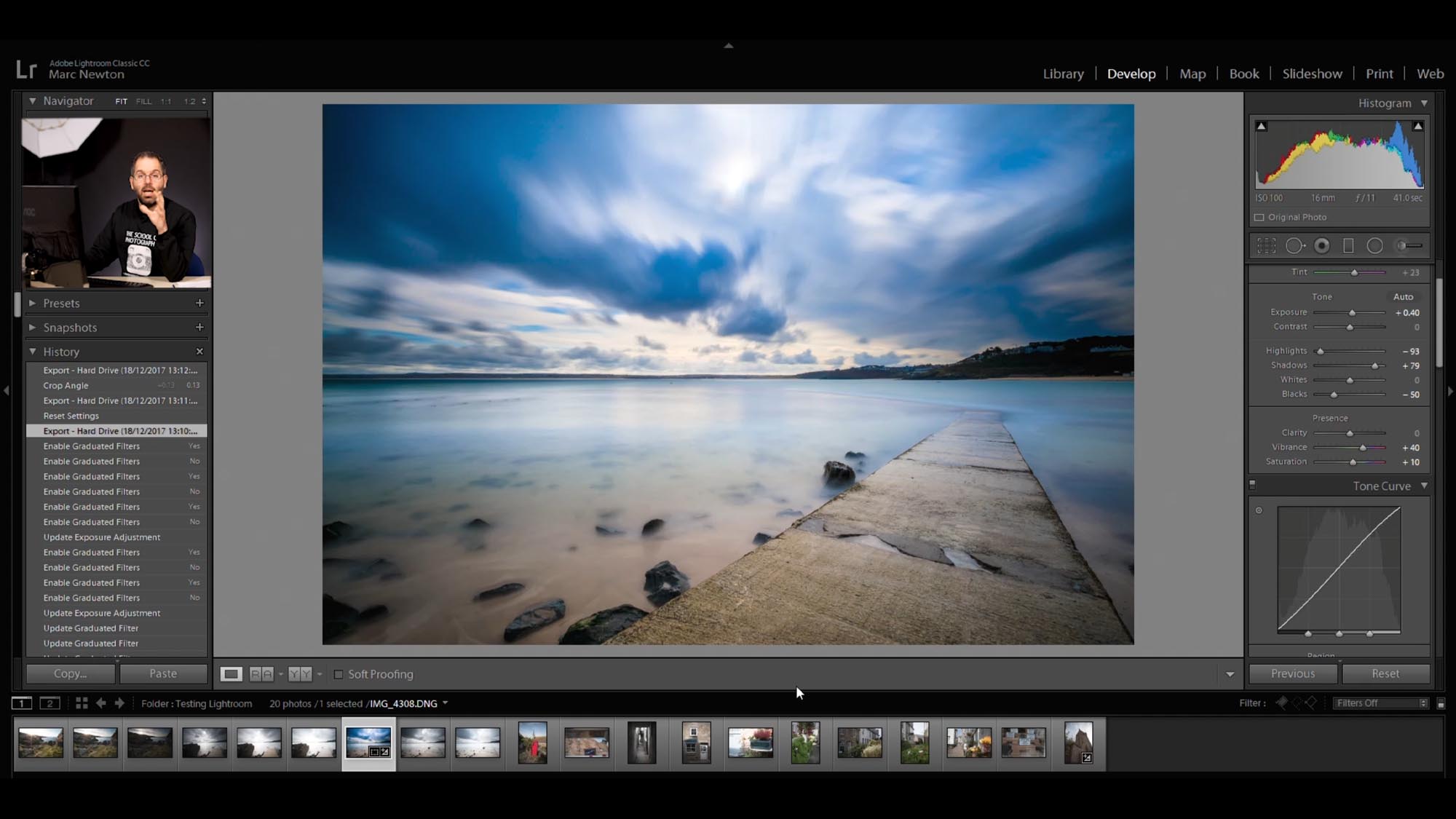 Lesson 5 – Develop module
The Develop Module is where the magic happens! Here you'll learn, in depth, how to post process your pictures using all the powerful tools Lightroom provides.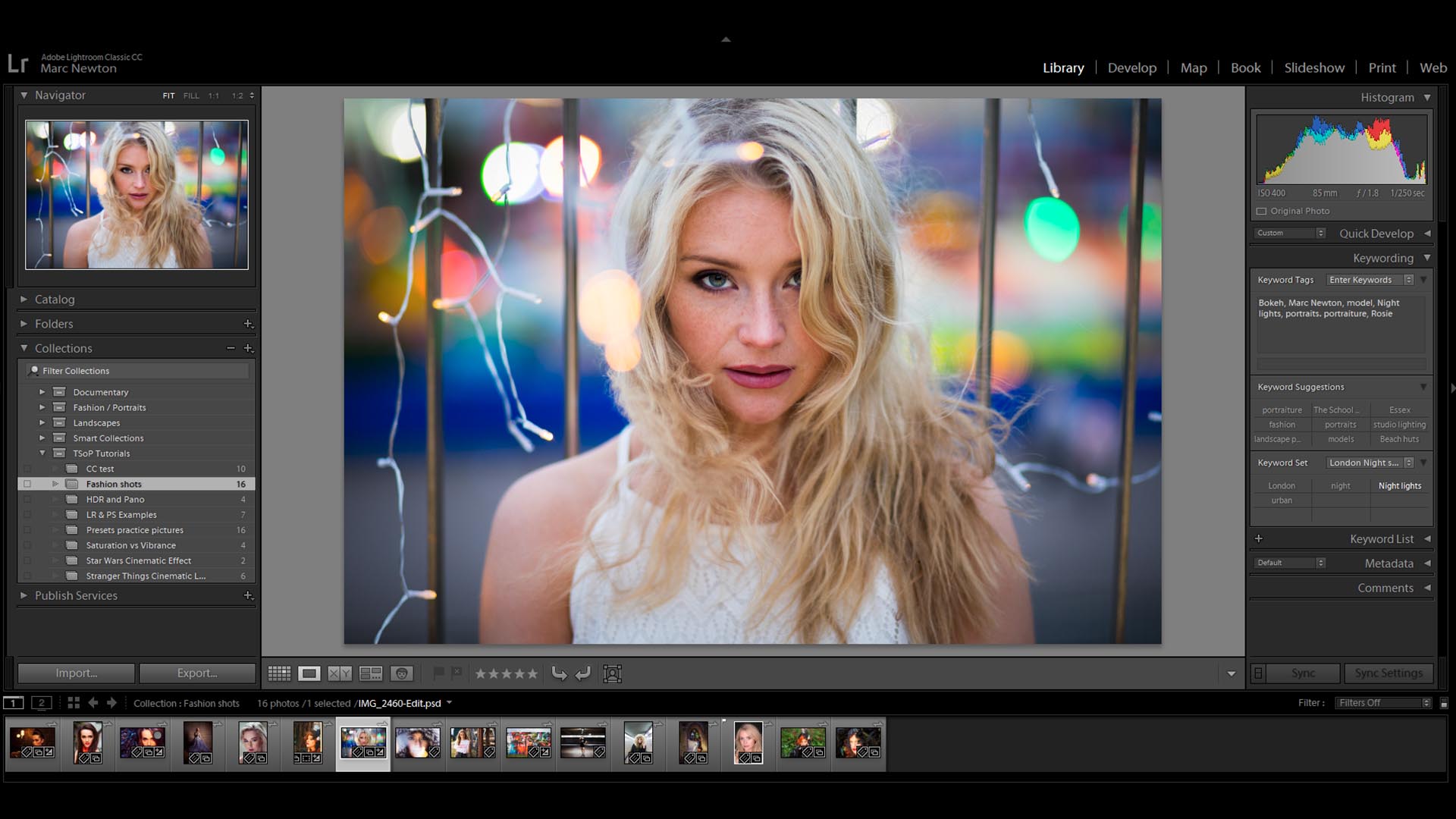 Lesson 6 – Library Module
This lesson will teach you how to view, manage, organize, sort, compare, and rate your photos in Lightroom. It's the home base for working with photos after importing them into Lightroom and a really important part of Lightroom to master!
When you've made adjustments to a photo, you need to export it. This will enable it to be viewed by others and sent for printing. Here you'll learn how to export images for different purposes, how to create export preset to speed up workflow and how to add watermarks to your images. I'll also be showing you how to process Black and White images!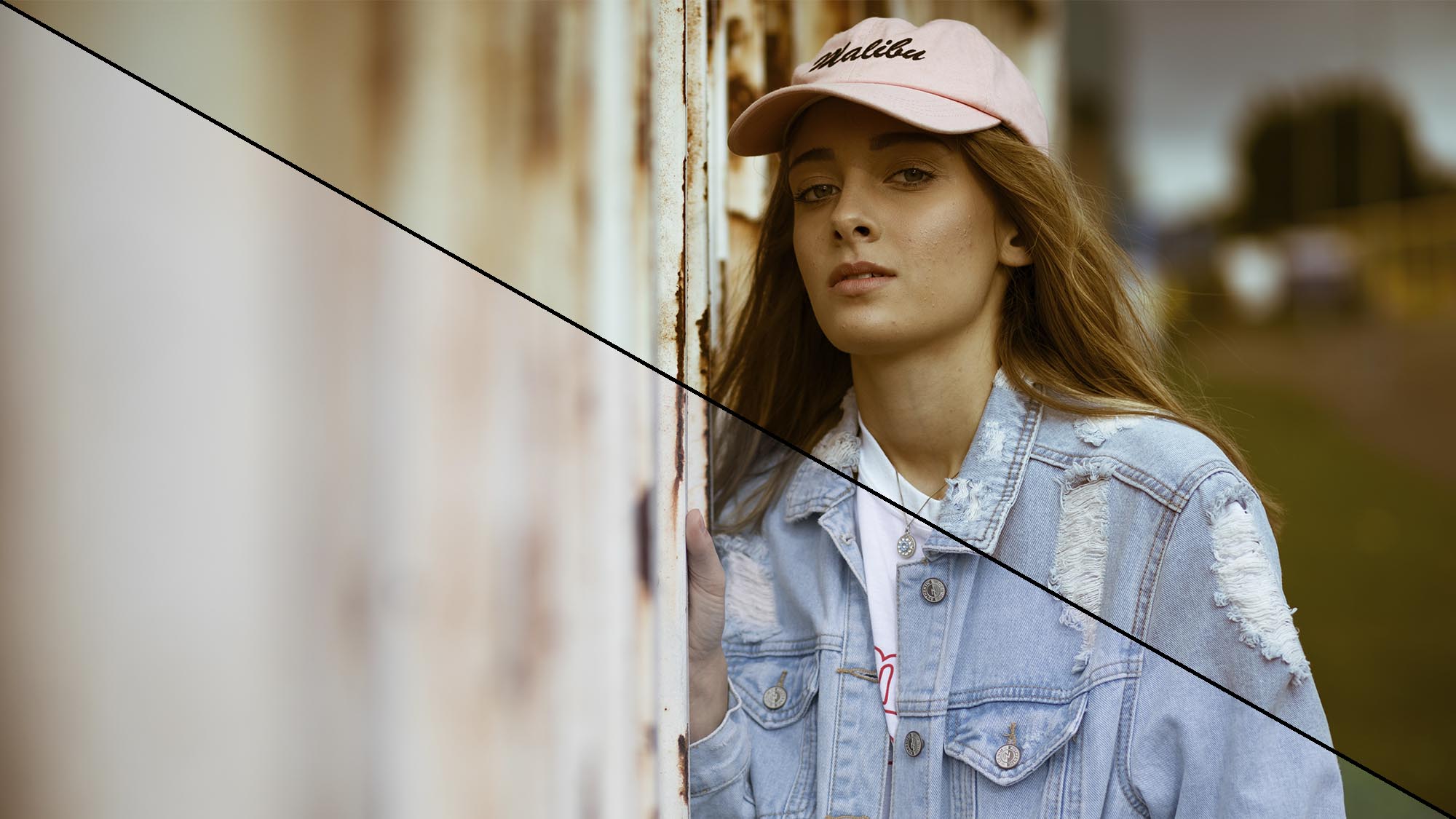 Lesson 8 – Develop Presets
You can create develop presets that you can quickly apply to other photos. Lightroom has several presets built into the 'Preset panel' but it's much more fun to create your own! Here I'll teach you how to create and use presets to quickly change the look of your images.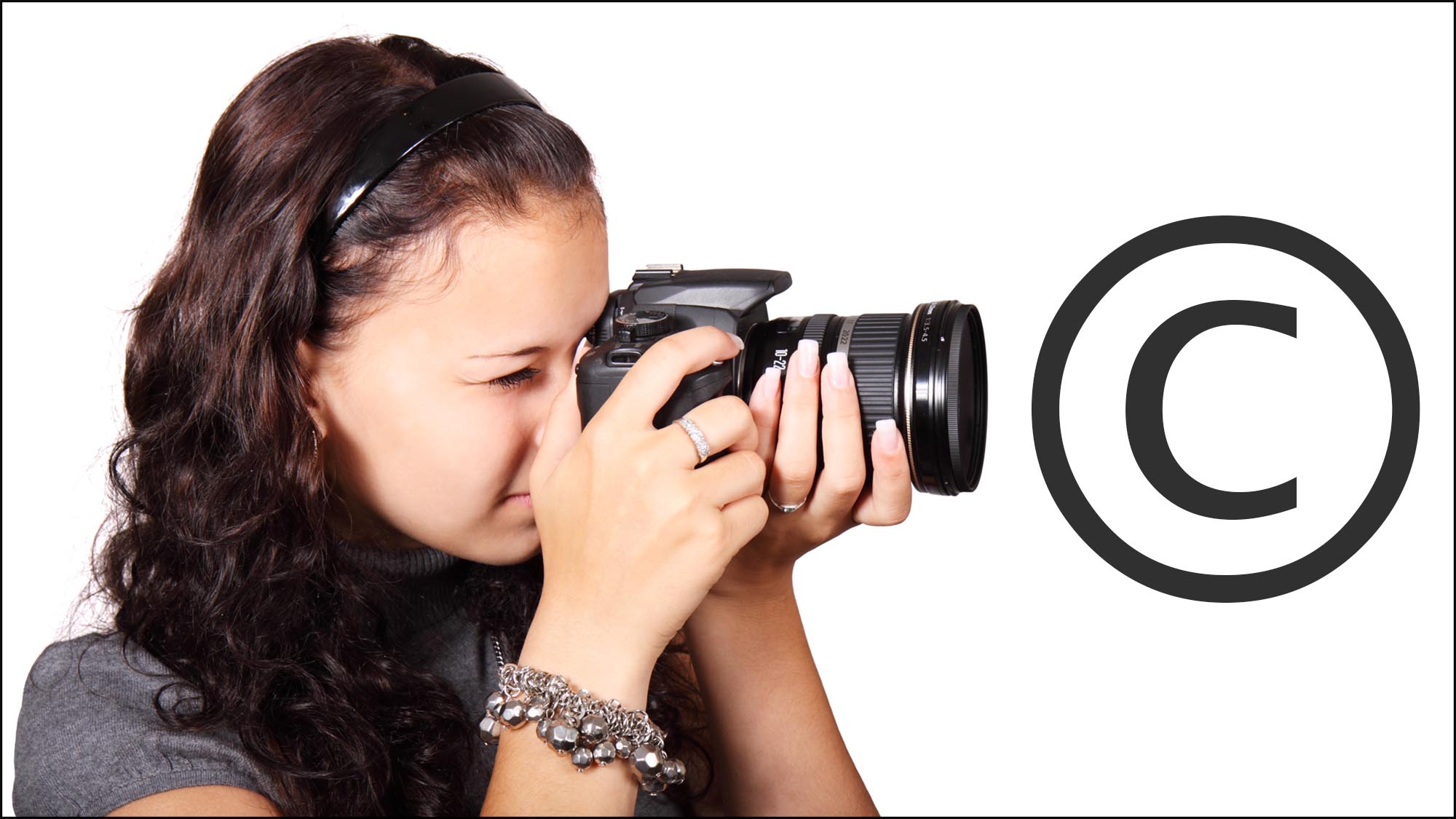 Lesson 9 – Adding Copyright Information
As you work more professionally, or if you are going to be uploading pictures to the internet, it's good practice to add your copyright and contact information into the metadata of the picture. Here you'll learn how to add copyright data to your photos so you don't get caught out in the future!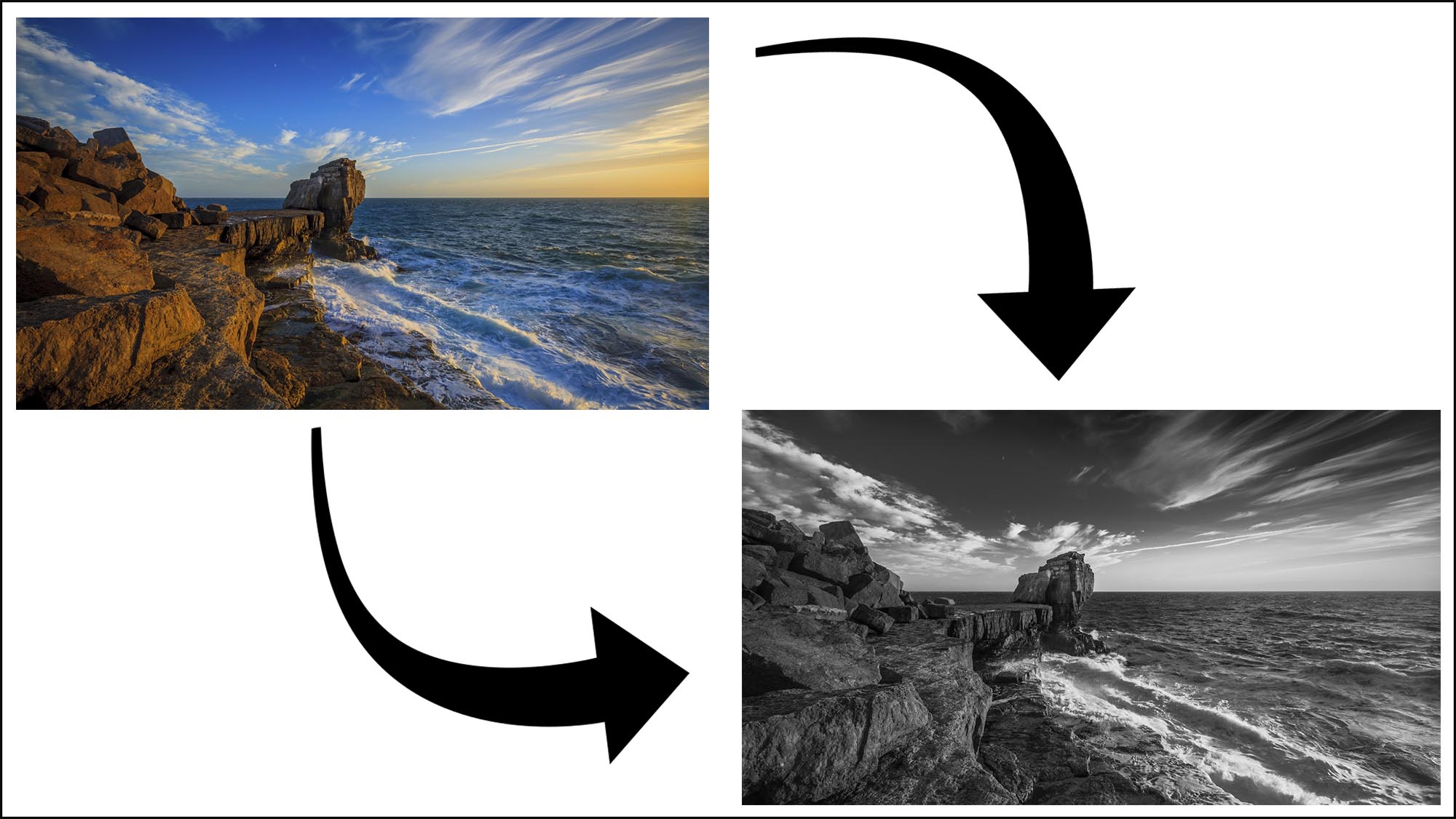 Lesson 10 – Creating a Virtual Copy
Lightroom allows you to create virtual copies of an image so you can work on more than one version at once. In this lesson I'll teach you the how to create and process virtual copies and the pros and cons of using this technique.
Stage 2
The extras that can make excellent imagery or products!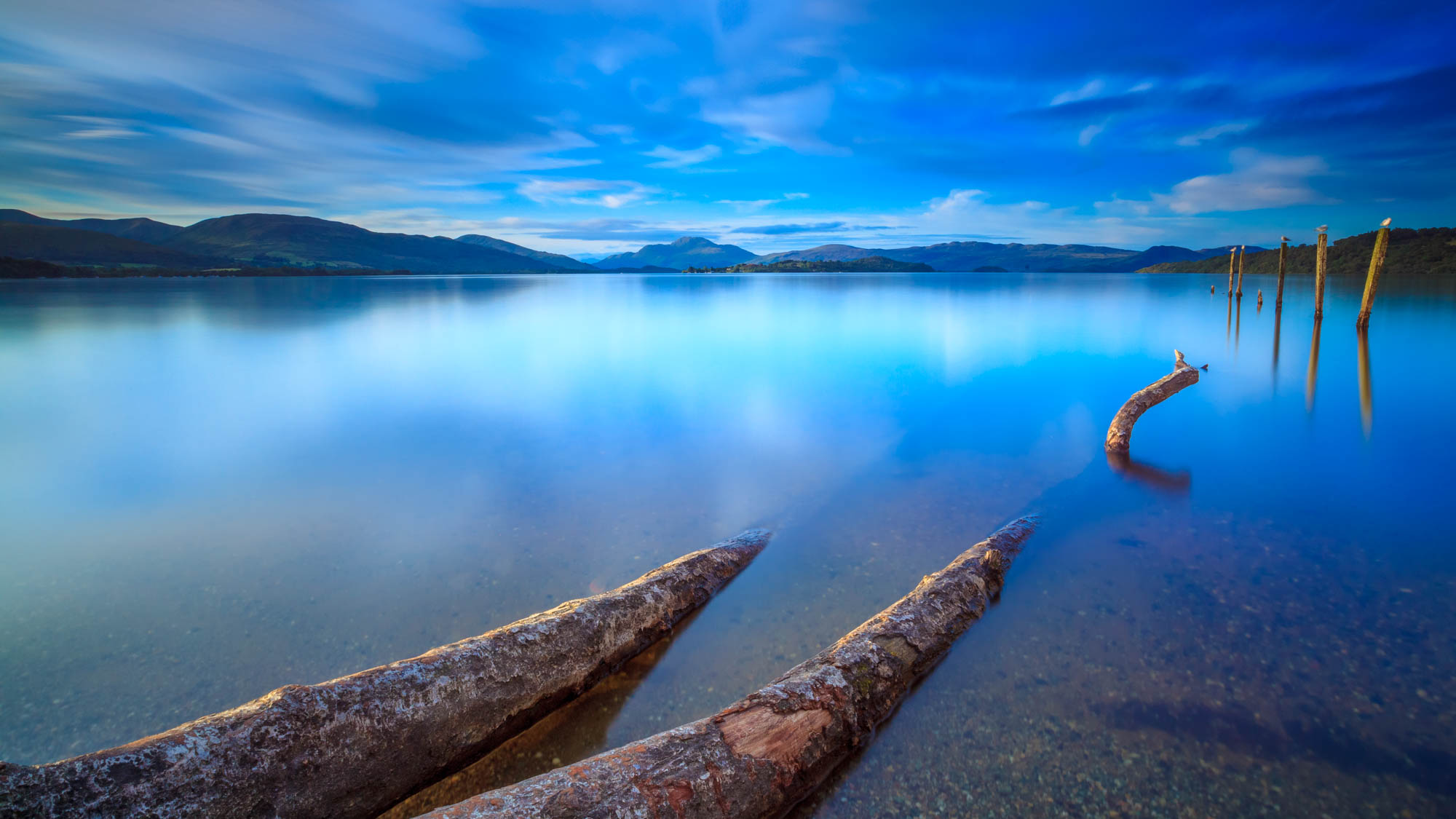 HDR is a way of increasing the tones and colours across an image. It's used to reproduce a greater dynamic range of luminosity than standard imaging. Here you'll learn how to merge photos to HDR images and process them for stunning results.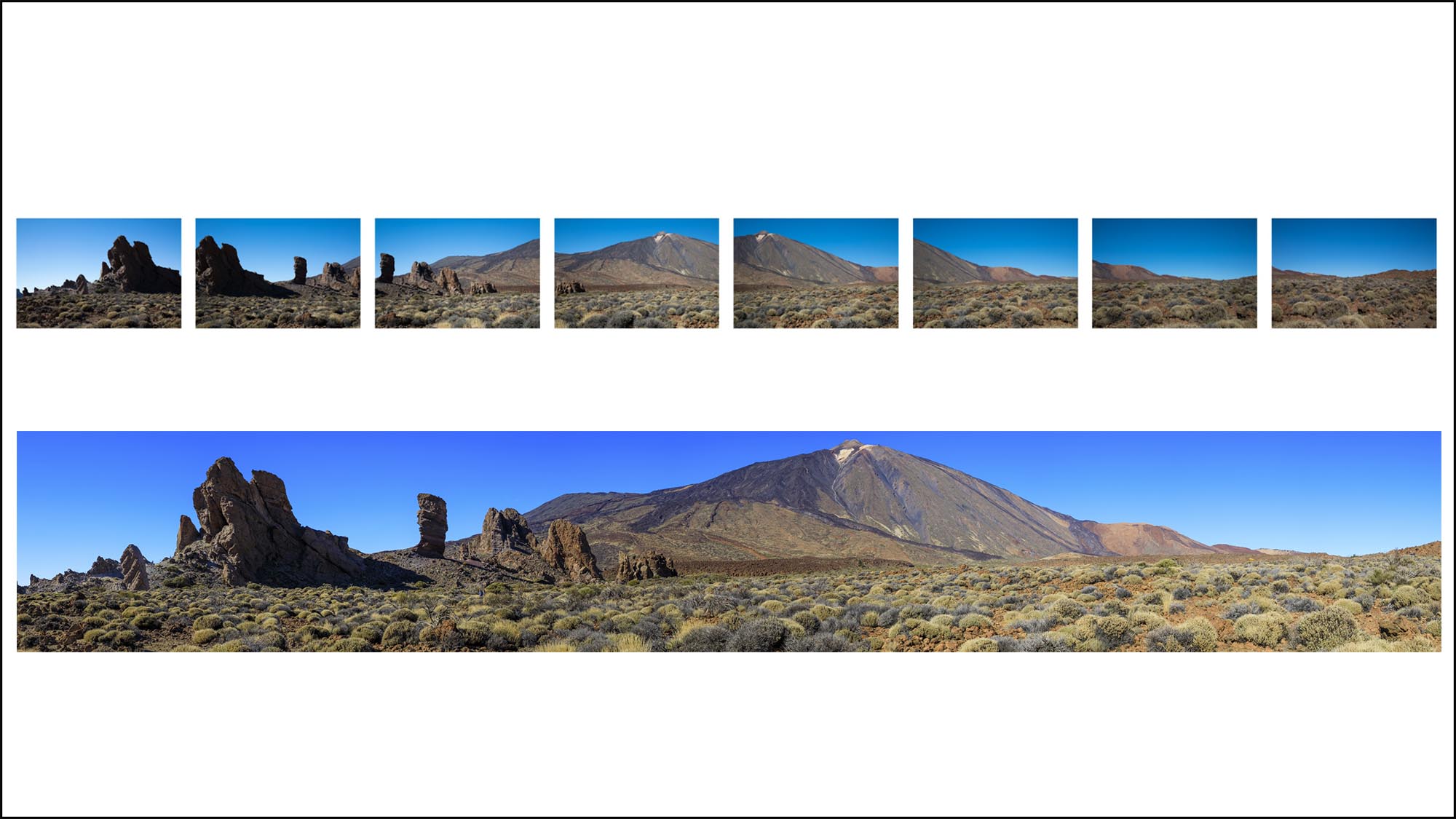 Lesson 12 – Creating Panoramas
Lightroom can stitch together several photos together to create one panorama image. Here I'll teach you how to merge a panoramic image into one Raw file!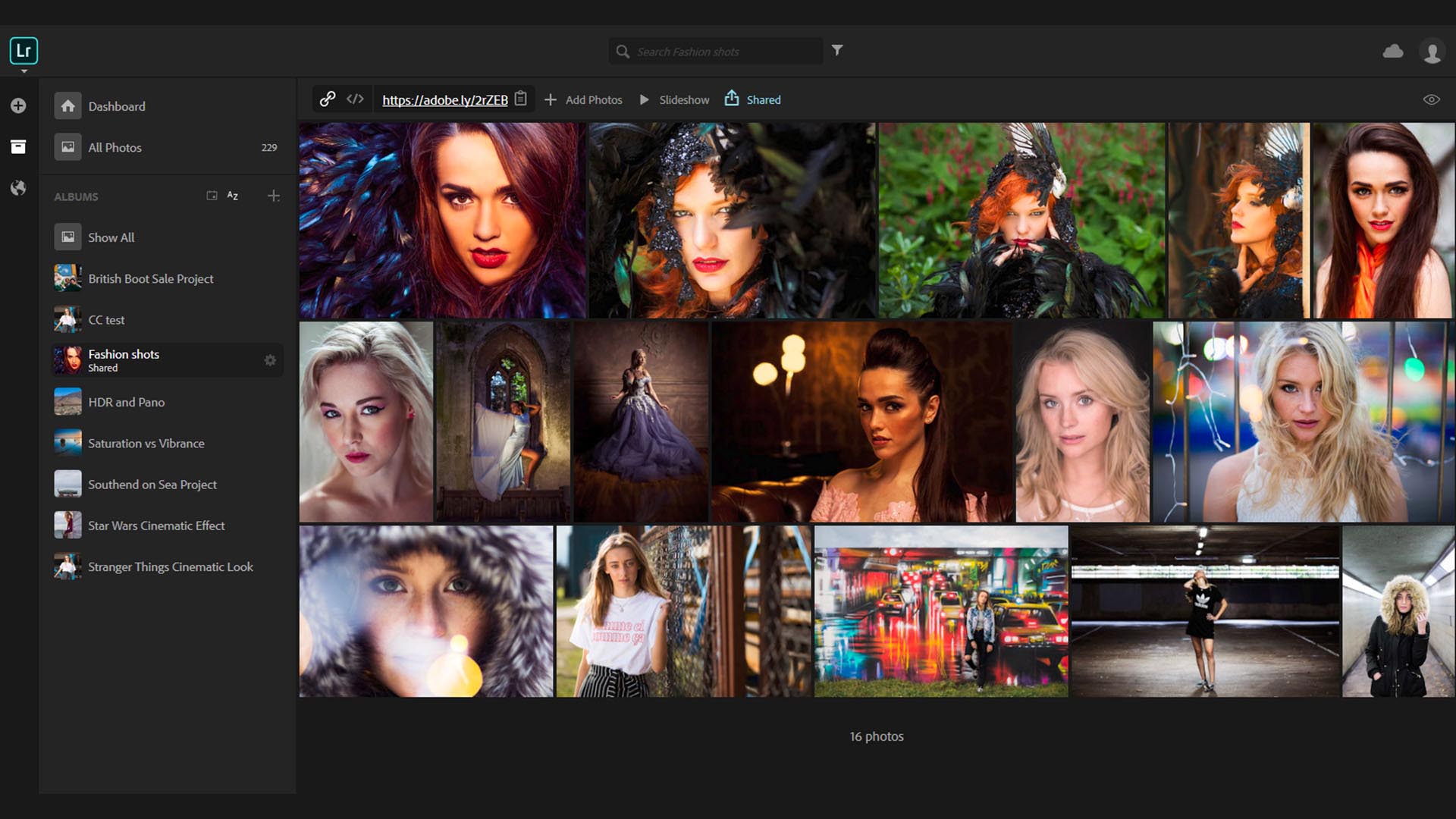 Lesson 13 – Syncing with Lightroom CC and Sharing Collections
You can sync your photos to LR CC which is a great option if you want to work on photos away from the studio/home or if you want to show clients. You can also share your photos with others via URL links and give people the option to view specific image details and comment on the photos. Here you'll learn how to utilise Lightroom's sharing options properly and really impress you clients or friends!
Lesson 14 – Editing Between Lightroom and Photoshop
Here we push your newly acquired knowledge further by showing you how edit between Lightroom and Photoshop. We'll look at why you might need to do this and the different options Lightroom provides for editing between its sister program!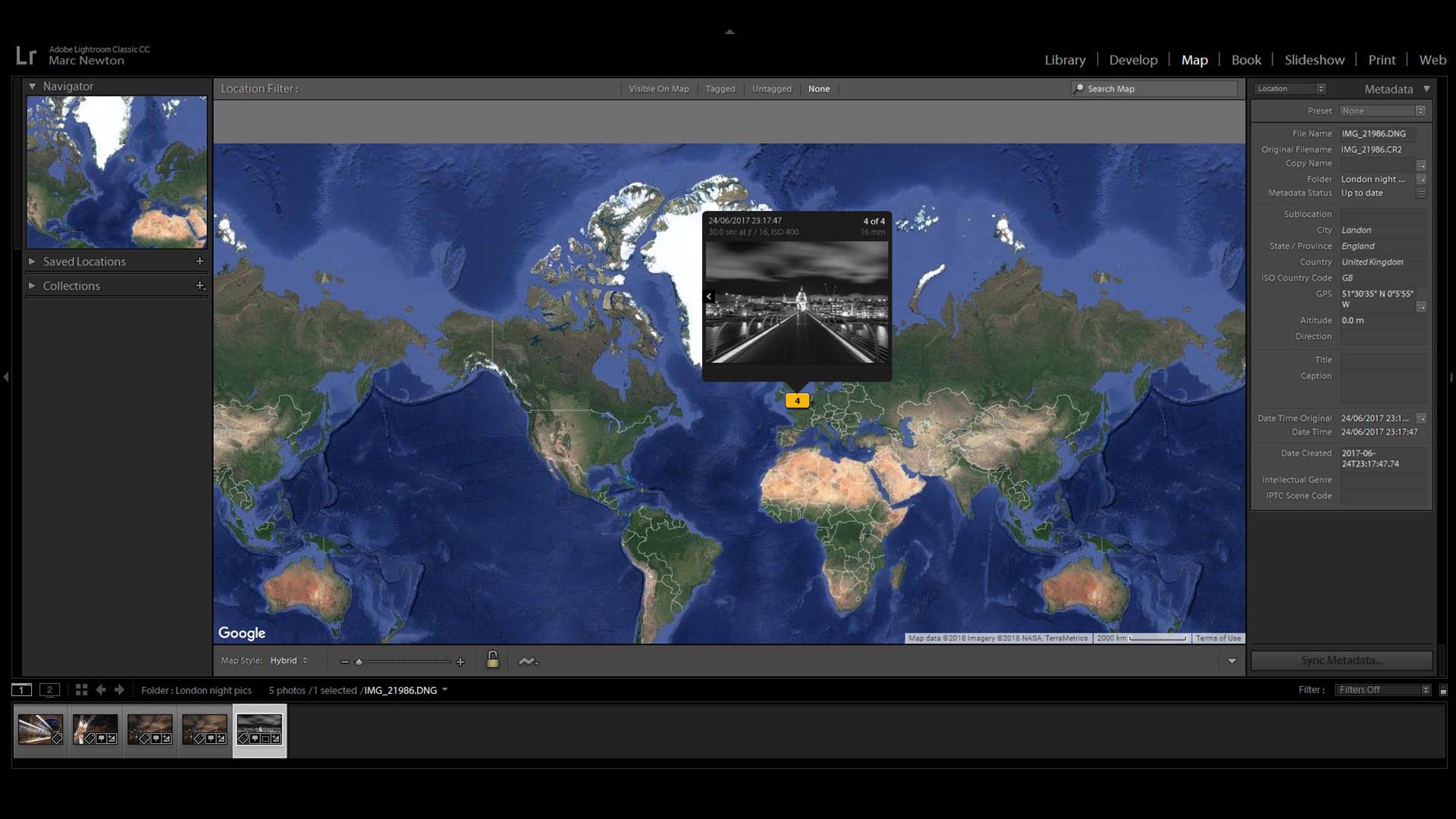 This is a great option to add GPS tagging to your photos. I'll teach you, in depth, how to use the map module to add location information manually and on import.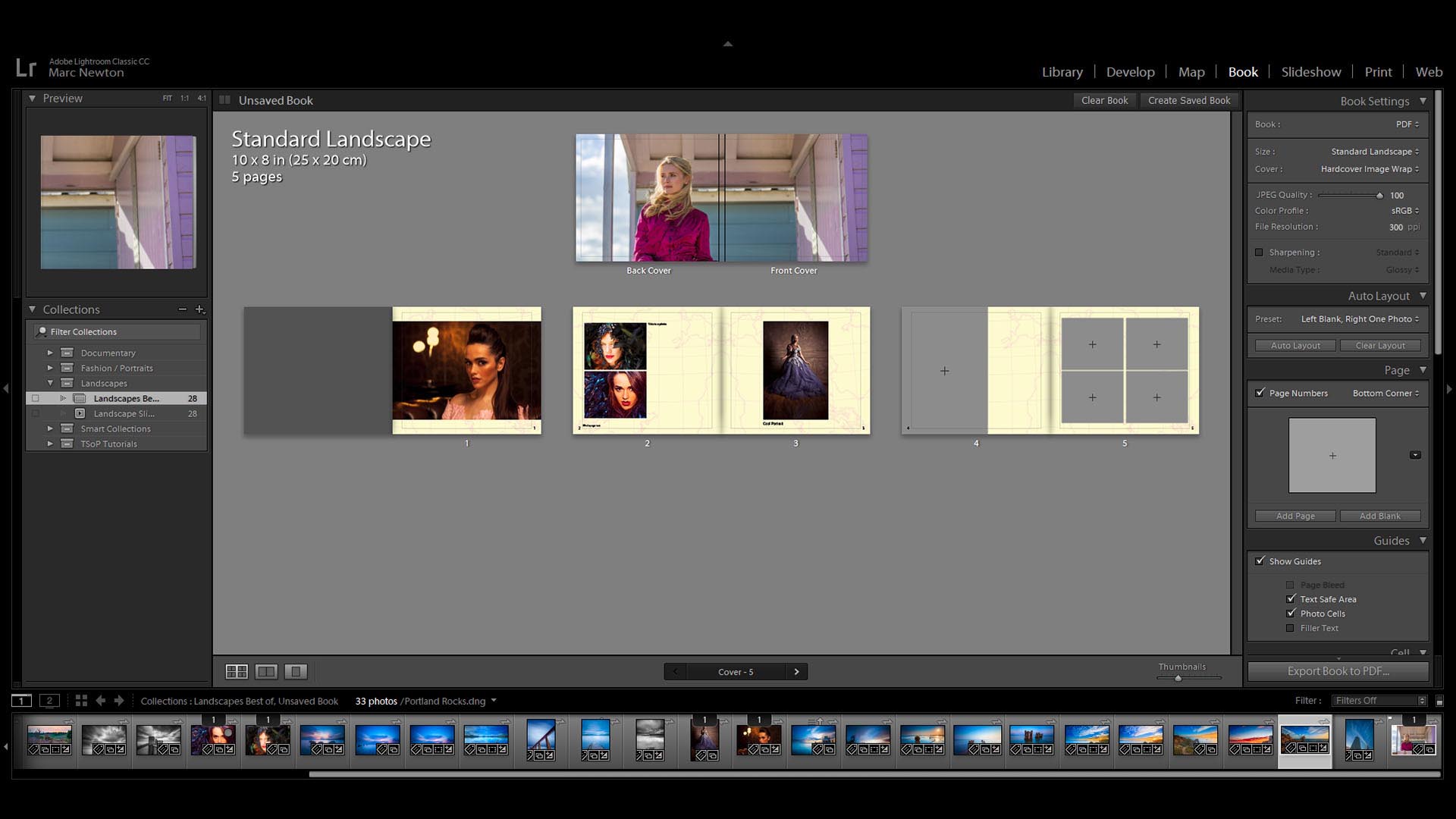 Lightroom gives you option to create books of your photos and export them direct for print which is great option for wedding or travel books. Here we look at how to create and export them in different formats.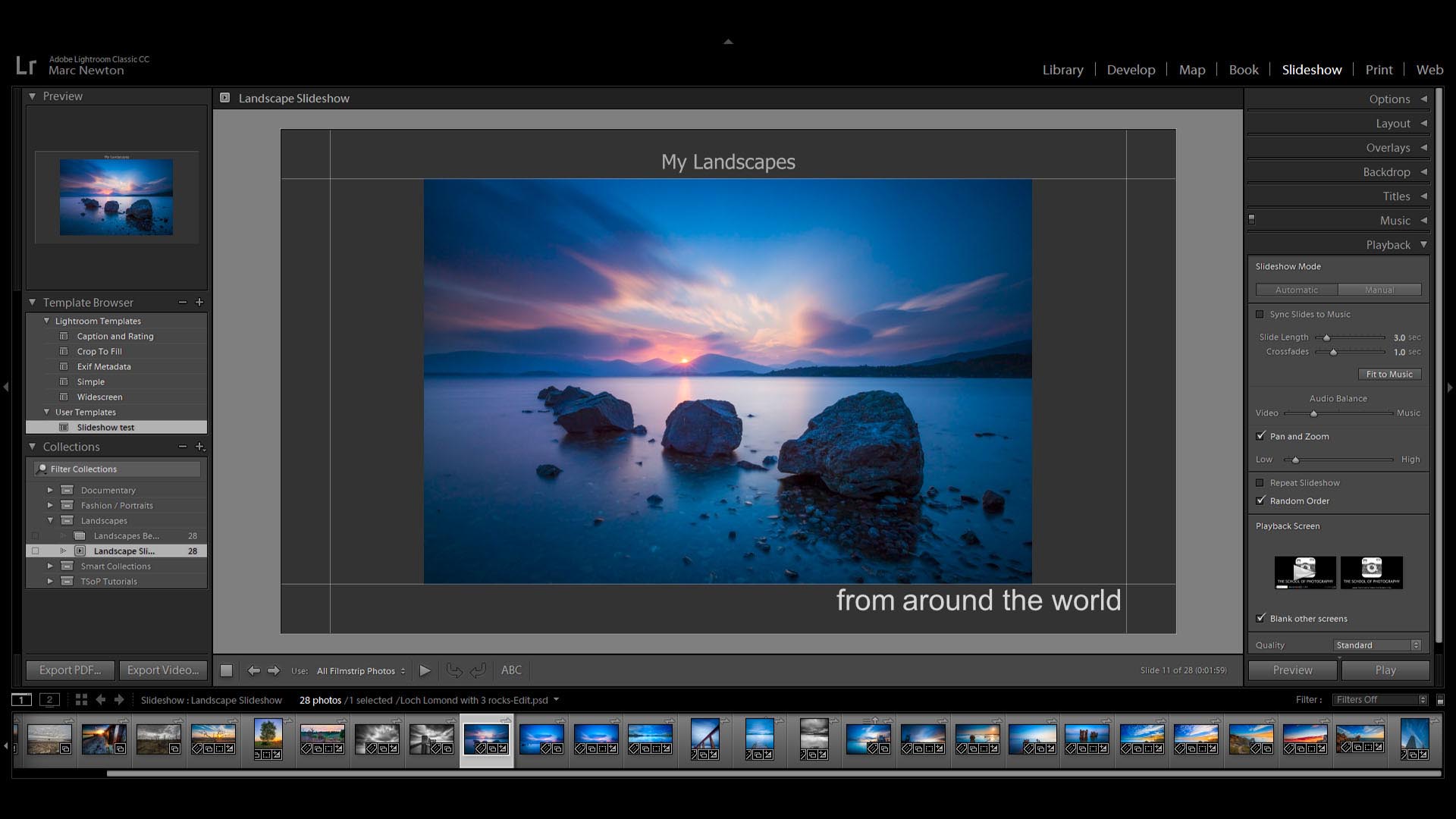 Lesson 17 – Slideshow Module
Creating slideshows in Lightroom is a fun way to show off your work or a more professional way to showcase it to clients. Here we'll look at various ways to create these and then export these slideshows in PDF or video format.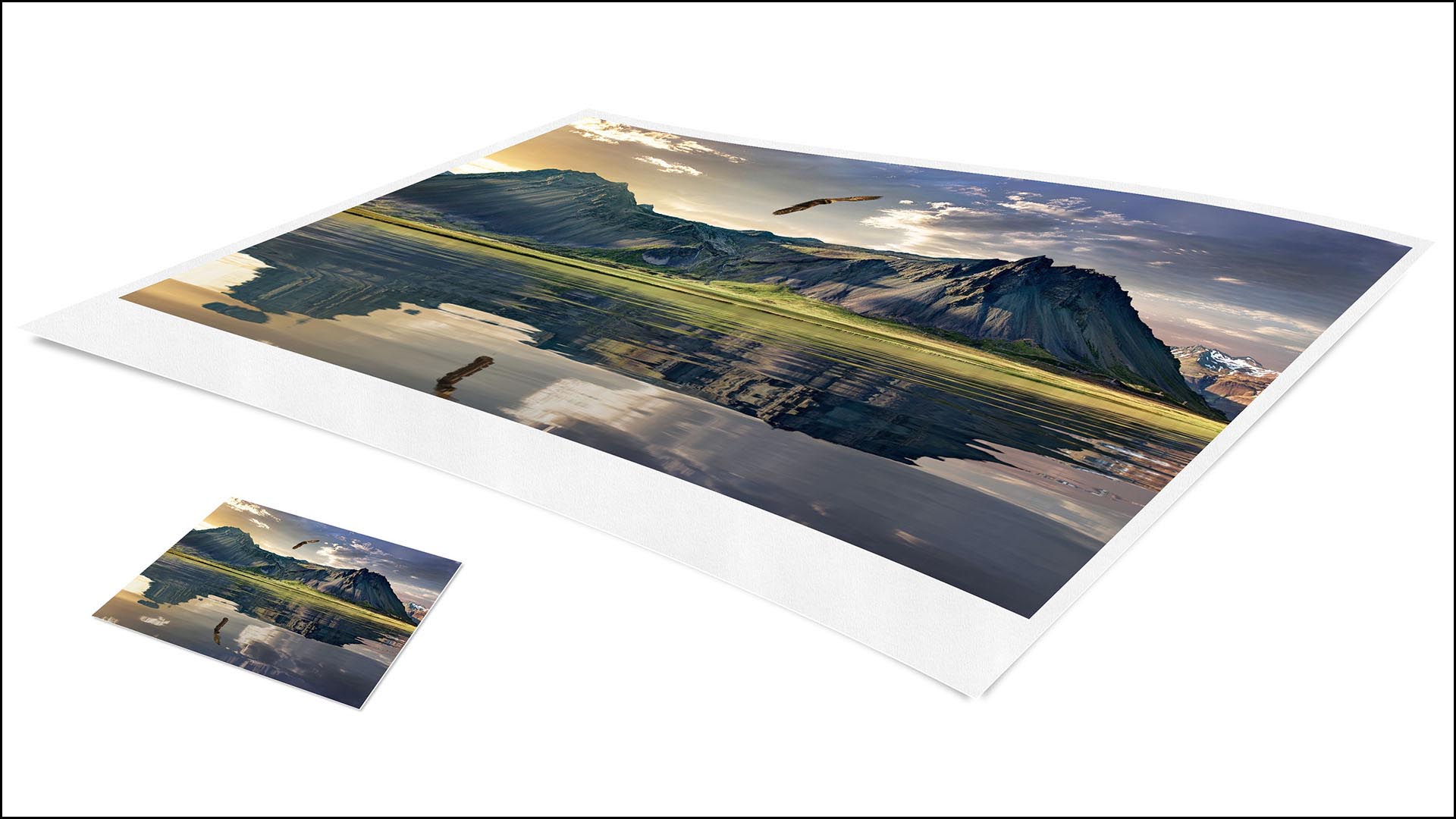 If you're looking at printing your work from the home/studio, then this is something you will want to learn about. Here we take a look at the print options Lightroom give you to get professional prints and print packages.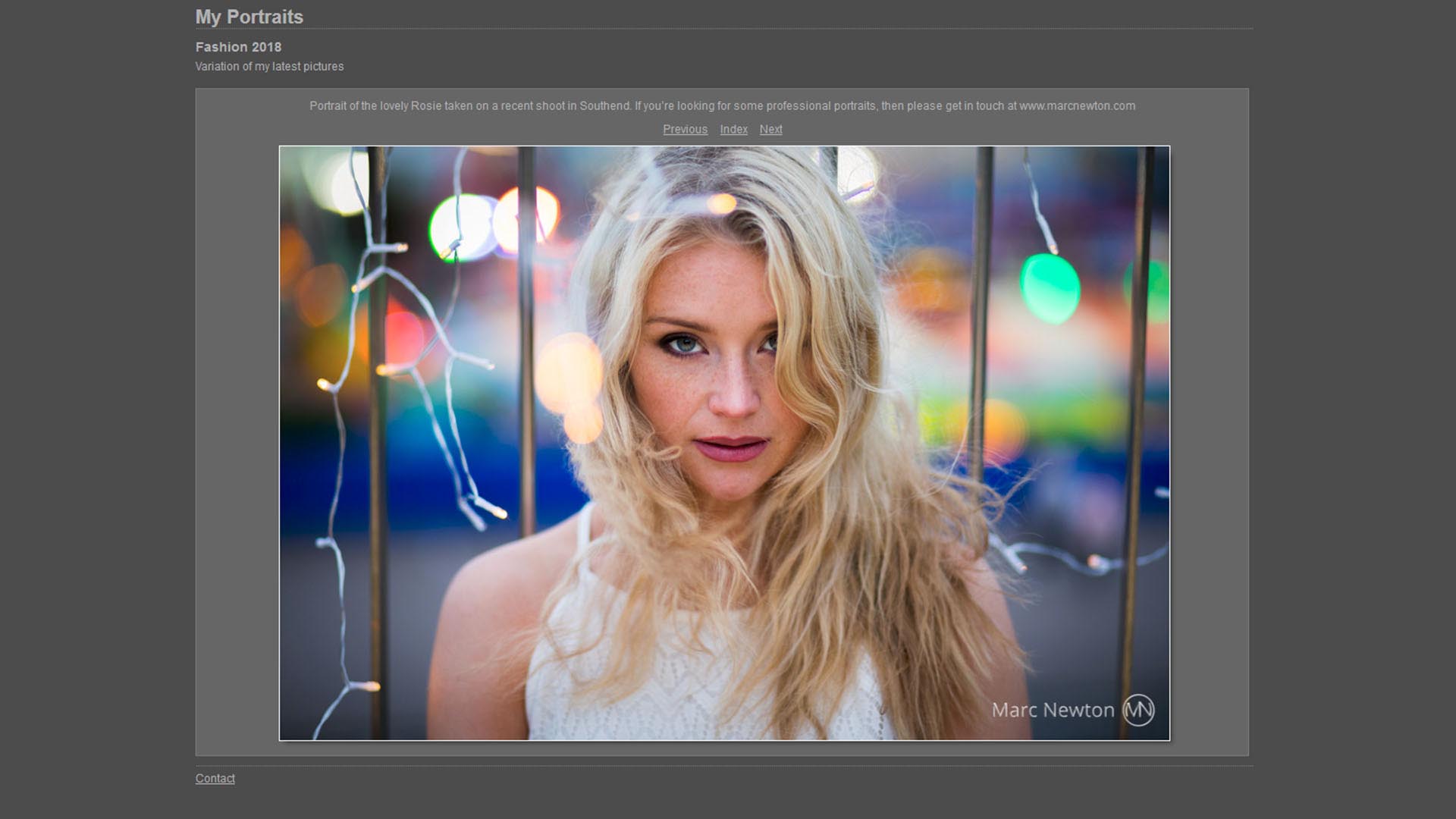 The Web Module is used to create web photo galleries and to create photo galleries that can be directly uploaded to web sites. Here we'll look at how to do this and the options you have to create professional looking website galleries with ease!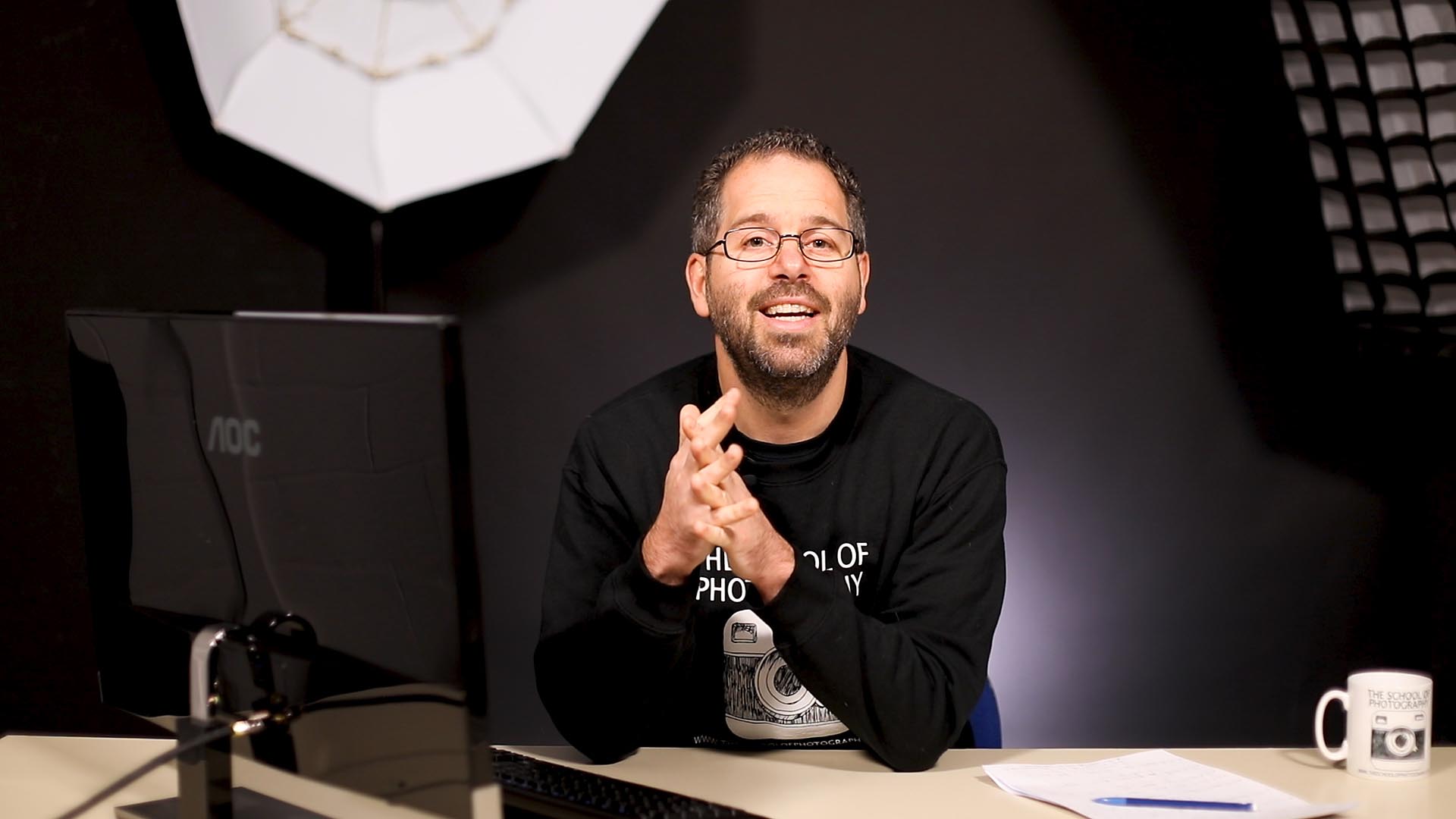 Lesson 20 – End and Recap
An end to the course and recapping on all the great stuff you've learnt!
Examples of using Lightroom, as taught in the course
Reviews
✭✭✭✭✭
"I came across The school of photography by chance on YouTube, what a brilliant find. I am half way through the online Lightroom course which is absolutely excellent. If you want to learn lightroom properly this is the place to go. Marc's teaching style is easy to understand and very informative. Money well spent!" - Tim Vivian-Smith – UK
✭✭✭✭✭
"I am half way through the on-line Lightroom course. Love the course so far and the incremental way you teach has been easy to follow. I would highly recommend these courses. 😊" – Robyn Jugueta – Australia
✭✭✭✭✭
"Structured and great fun to do. Fills all the gaps that self-teaching inevitably leaves. Easy going pace but fast enough to keep interesting." – Graham Walker - UK
Rated 'Excellent' on Trust Pilot, Facebook and Google
Buying Options
Stream Only
The Stream Only option is a one-off payment that allows you to watch the videos as many times as you want for a period of 6 months.
Stream and Download
This option gives you 12 months access to watch the videos online and allows you to download them to keep forever.
Bundle Deals
Get 24 months access and save 30% by buying 2 Courses together or Get 30 months access and save 40% by buying 3 courses together – Click here for more details.
The PDFs in all options can be downloaded.
FAQs
I already have some Lightroom knowledge – will this course be suitable for me?
Yes! - The course is taught from the bottom up giving you the opportunity to start your learning from whatever level you're at. If you're totally new to Lightroom, start from lesson 1, if you're a bit more experienced dive in at a later lesson, it's up to you!
What's the difference between 'Stream and Download' and 'Stream Only'?
The Stream and Download option allows you to watch the videos online and download them to keep forever. The Stream Only option allows you to watch the videos as many times as you want for a period of 6 months but has no option to download them. The PDF's in both options can be downloaded.
What's the cost in my own currency?
The courses are priced in British Pounds and US Dollars. On checkout it will show the cost in British Pounds and will be converted into your currency when purchased. To get an accurate cost in your own currency click here to use a Currency Converter. NB. US dollars quoted are as close as possible and updated on a monthly basis.
What version of Lightroom do I need?
It's advised that you have Lightroom Classic CC installed however the course will also be fine for people using Lightroom 4, 5 and 6. There may be a few features shown in the course that won't be available in LR 4, 5 or 6 but this won't impact on its general use.
I'm confused on what Lightroom version to buy?
It can be confusing when buying Lightroom so here's my advice. You cannot buy Lightroom Classic CC as a standalone program. Instead Adobe provides various types of plans which include it. The best one to buy is the 'Creative Cloud Photography Plan' which includes Lightroom Classic CC, Photoshop CC and Lightroom CC for a monthly fee. For more details on this plan click here.
What's the difference between LR Classic CC and Lightroom CC?
Lightroom Classic CC is made for Desktop PC's and LR CC is made for mobile devices such as tablets and is a scaled down version of Classic CC. For more details on this click here.
Do I get a certificate with this course?
Yes - On completion of all our all courses, you receive a certificate from The School of Photography.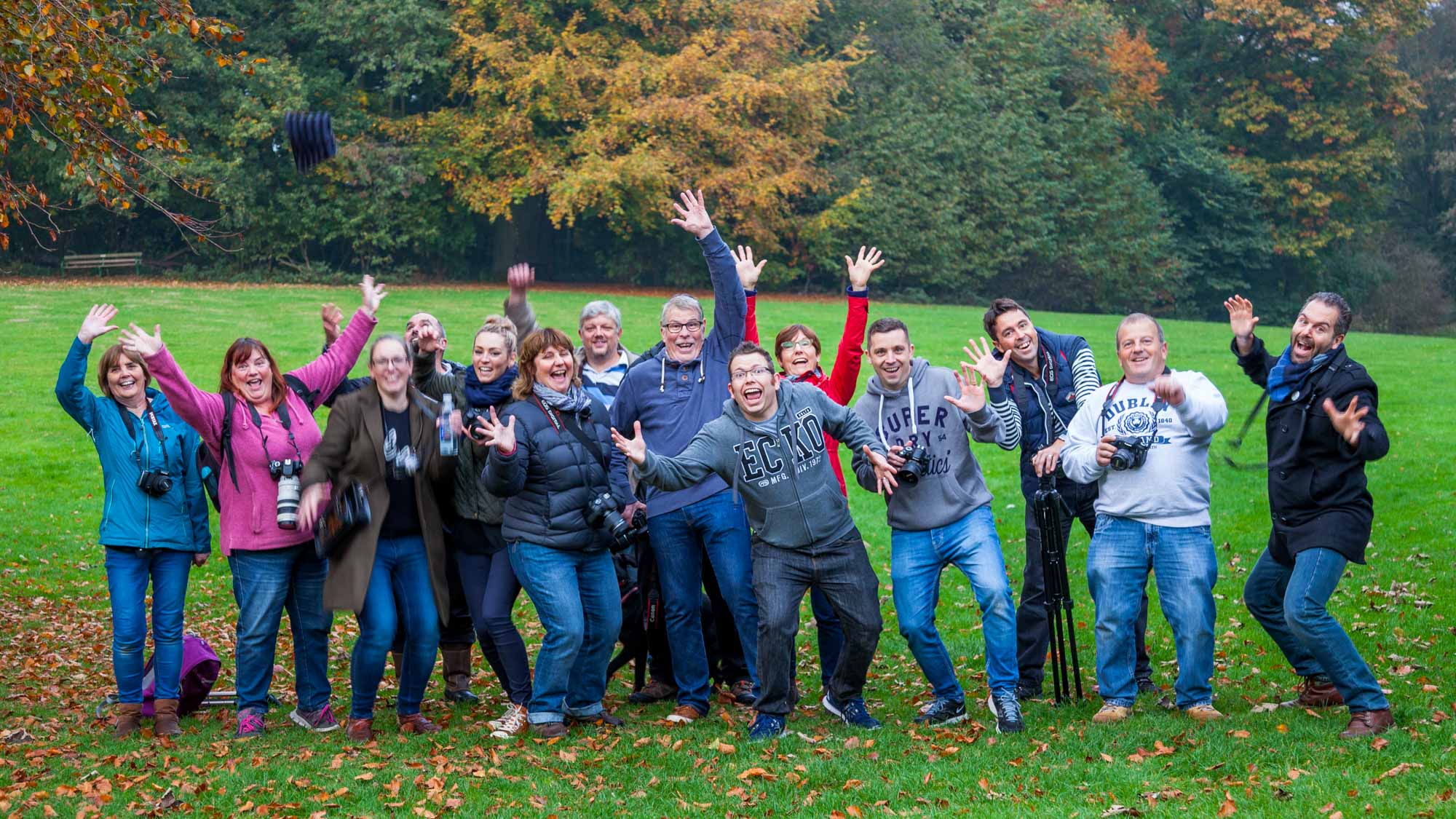 Become part of our learning community
Join 1000s of others on our Facebook Page and YouTube channel. Ask questions, share you're your work and interact with other learners in our private members Facebook group.
We're here to support you
6 months email support provided to help you on your way.
Assignments and Competitions
Develop your skills further in our Assignments and Competitions.
Free Preset Pack worth £15
46 develop presets included to get your photography off to a great start.
We have 100% confidence in our courses!
We offer a no-risk solution here at the School of Photography - If you don't learn anything, we will give you your money back! I offer this because I'm an educational speaker, author, I have a degree in photography, a post-graduate degree in education, I'm a fully qualified teacher and have been teaching photography since 2002. All of this experience goes into making these courses. We know that our courses will make you excellent photographers just like they have done for 1000's of others.
Full 60-day money back guarantee.
Why Choose TSoP?
• We don't just show you great photography – we teach you how to do it!
• Accurate and Thorough Knowledge
• Affordable and Accessible
• Watch Anytime, Anywhere
• Get Hands on With Practical Tasks
• Downloadable course content
Click below to see why 1000s of others across the world choose us to teach them photography.
TRY BEFORE YOU BUY - FREE PHOTOGRAPHY TUTORIALS
This is real learning delivered by Professional Teachers!
I've been teaching photography since 2002, I'm a fully qualified UK teacher, an educational speaker, author, have a photography degree and a post-graduate degree in education. All of this experience goes into bringing you the best education money can buy.
If you want to build a photography career, or just have the ambition to create great photos, TSoP is a great place to start.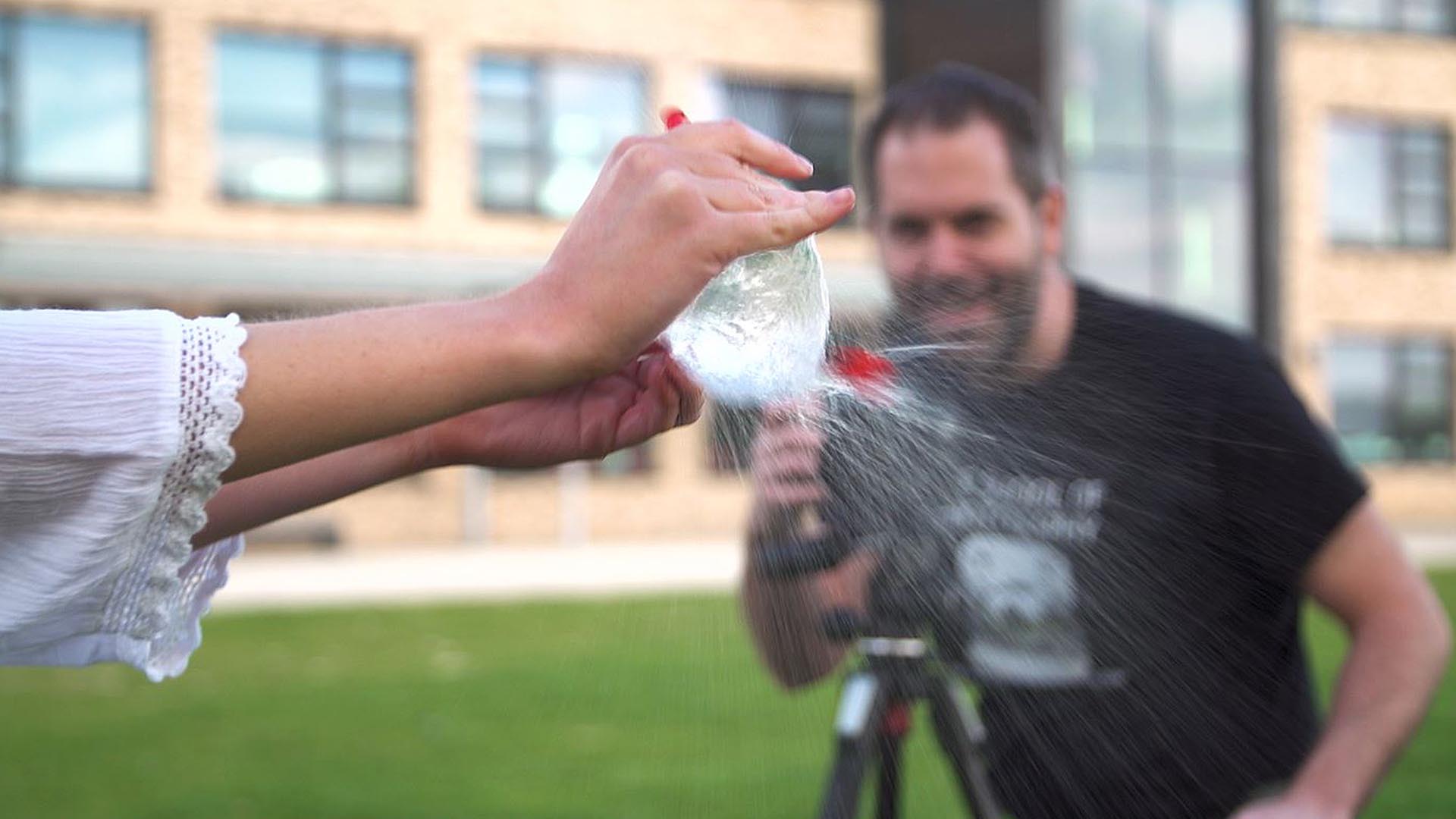 Need to Learn Photography? – Try our Complete Guide to Photography
Our most popular online course taking people with little or no knowledge, to extremely competent photographers.