Spring Photography Assignment 2019
Here we introduce our free photography competition. Spring is one of the best times to get outside with your camera – Winter has retreated, the sun's coming out and the flowers are starting to bloom.
So, to mark this time of the year, we want to see you capture the beauty of Spring in your cameras. And as a reward, we're going to give 9 lucky winners a copy of our book and full access to one of our online courses, total prize worth £70.
Introducing the TSoP Spring Photography Assignment!
Below are the categories to enter and some inspiration to get you warmed up.
'Landscape' category
There's no time of year that changes the landscape as much as spring. Capture this transformation or simply show us the beauty of the land as it turns from Winter.
'Portrait' category
Use the freshness of this colourful season to enhance your portraiture. To view a tutorial on using spring to enhance portraits click here.
'Close-up' category
Crop in, get close and get creative by showing us those finer details that make spring so special.
How to enter
1. Upload your shot to any of these social media sites: Facebook, Instagram, Twitter, Pinterest and follow/like us on that platform. If on Facebook, make sure the post is set to public.
2. In your post description or caption, tag #TSOPspring19
3. In your post description or caption, put the word 'Landscape', 'Portrait' or 'Close-up' for the category that you want the photo to be entered into.
NB. We will not be taking submissions via email.
Prize
We will choose 3 winners for each category, 9 in total. Each winner will receive our Complete Guide to Photography Book worth £20.99 and a £49 voucher to spend on one of our online courses. We will post the book anywhere in the world (as long as Royal Mail posts it there!). Postage and packaging fees will be covered by the School of Photography.
Online Photography Courses
View our range of online photography courses.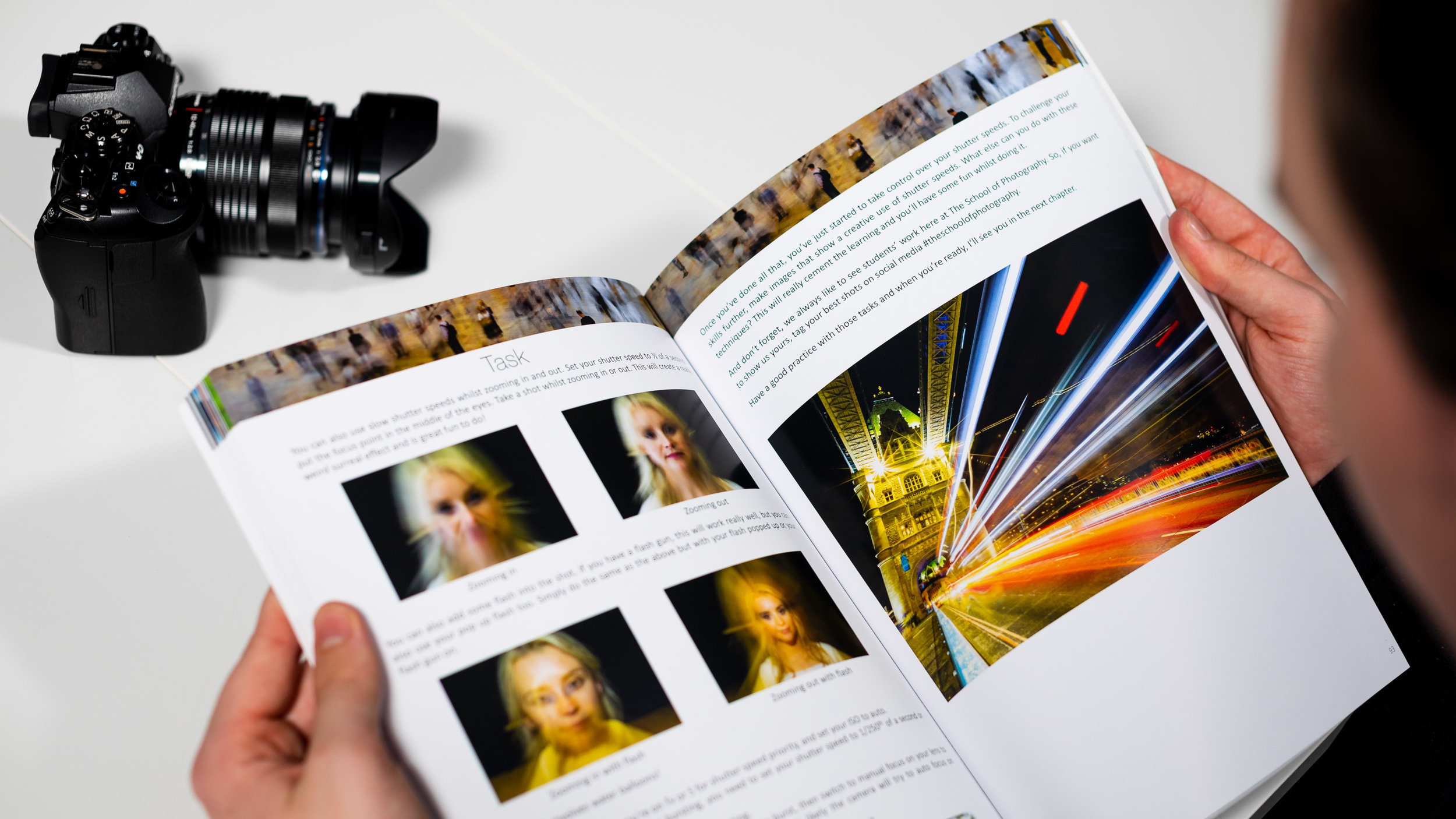 Complete Guide to Photography Book
For those who prefer physical products, here is a book for learners of photography. A great resource for any learning photographer.
Info
The competition will run from 20th of March until midnight 31st of May GMT – the photos will then be judged by our team here. The winners will be contacted via social media within 7 days of the competition ending. The winners will then be announced on the 7th of June. Please ensure you read the terms and conditions before entering any photos.
Terms and conditions:
By submitting, you agree to the following:
There is no limit to how many photos you can enter, but you can only win for one category.

Only single picture posts with #TSOPspring19 and the category will be considered.

Use of image manipulation software is allowed.

You must have taken the image yourself, have the consent of any visible person in the picture and own the rights to the image.

Images must have been taken in 2019.

Prizes cannot be exchanged for cash and no alternative will be offered.

The photographer holds all copywrite over their images – By submitting you agree to The School of Photography using the images on social media and to promote this and future competitions.

Winners will be contacted via the social media site they submitted the photo on.

Winners will be required to provide the original image file. This is used as proof of ownership and date taken.

If there is no response from a winner after 3 days of being contacted, we will pick a replacement winner.

Prizes will be issued at the end of the competition. Winners will be announced by the 7th of June.
Need more inspiration? Check out our tutorial below