There's many that can show you what they do – There's few that can teach you how to do it!
View our range of online photography courses.
Live in and around London? – View our range of classes and workshops.
Photography education for schools and colleges.
Since 2002 we've been training people to take beautiful photographs. By investing in our education, you'll be giving yourself the clearest, most concise and enjoyable photography training in the world.
Many photography students are confused by the sheer volume of information out there. We cut the wheat from the chaff, delivering easy to understand, professionally produced videos and guides that ensure you're on the right track from the outset.
Complete Guide to Photography
Our most popular online course taking people with little or no knowledge, to extremely competent photographers. Start your journey to better photography here!
Complete Guide to Lightroom
An online Lightroom course for beginners and people wanting to fill gaps in their learning. Create stunning photography with full control over post-processing in Adobe Lightroom.
Get structured, Lightroom training and become an expert in no time!
Long Exposure Photography Course
A complete guide to long exposure photography with all you need to know about ND filters and how to post-process your photography for professional results.
A professional online Photoshop course that will guide a beginner through everything needed to know to post-process images with complete confidence.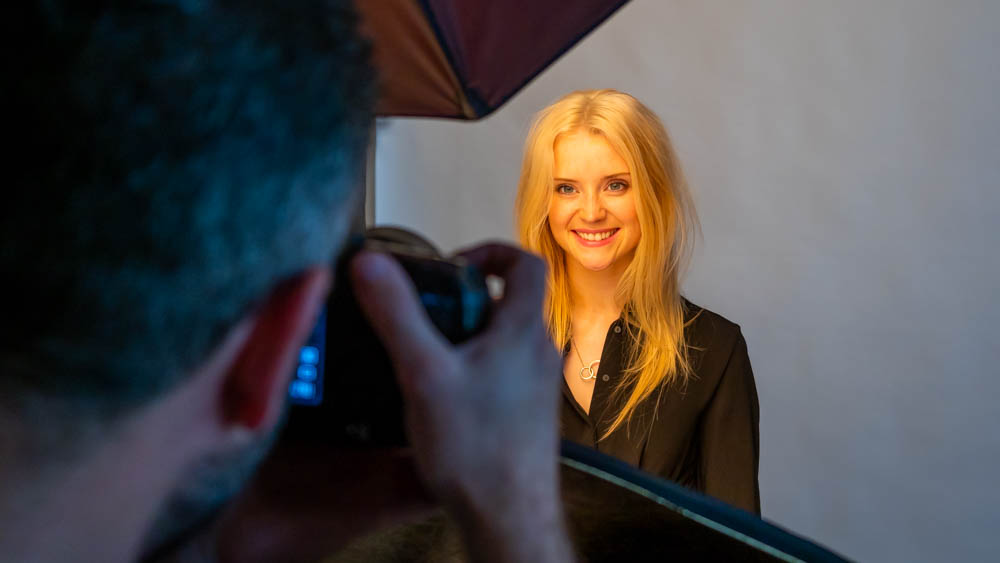 An online studio lighting course teaching you how to start a photographic studio and how to use lighting equipment for portraiture. Set up your own professional studio with limited space, equipment and budget.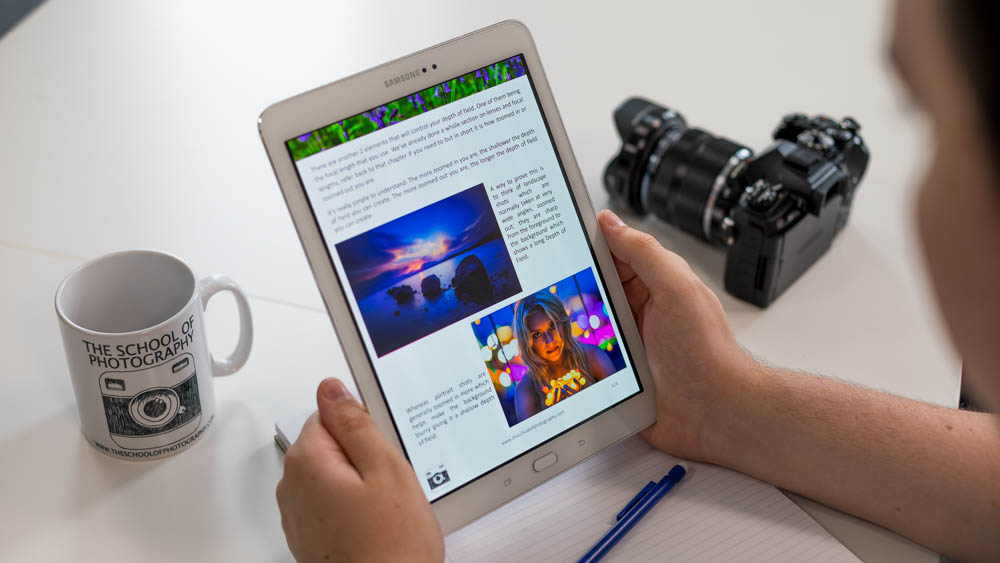 Complete Guide to Photography eBook
A comprehensive guide to photography. A great resource for any learning photographer.
Complete Guide to Photography Book
For those who prefer physical products, here is a book for learners of photography. A great resource for any learning photographer.
✭✭✭✭✭
"I've learned more in the first few lessons than I have in the past 10 years trying to learn from YouTube videos. The easy & clear way you deliver the lessons makes learning a real pleasure." – Les Thomson, UK
From Beginner to Professional
Whether you intend to become a professional photographer or you're a beginner who wants to create stunning photos for social media, our courses give you everything you need for success. Over the years we've tutored passionate photographers just like you and helped them take their art to the next level.
Comprehensive Digital Photography Courses
You'll receive a thorough grounding in everything from ISO to F-stops, shutter speeds to lighting - covering manual settings and digital cameras. You'll also learn the more subtle secrets of high-end photography - the kind of wisdom that only comes with decades of experience.
Reviews
✭✭✭✭✭
"The school of photography is great, I'd highly recommend anyone looking to learn and understand photography to sign up. Marc really knows how to simplify and break everything down so its easily absorbed. I signed up for both the photography and the Lightroom course and I'm enjoying every bit of it." - Mark Jenny, Australia
✭✭✭✭✭
"Excellent! As a self-taught amateur photographer, I had what I thought was a good knowledge of ISO, Shutter speed, F stops, etc. However, this course filled in the inevitable gaps that a less formal education will leave. This is no doubt the best investment I have made in photography." - Francis Moine, USA
✭✭✭✭✭
"The school of photography far exceeded my expectations. Marc has a way of teaching that makes it easy to understand and put into practice. I now find that I totally look at subjects in a different way and know how to apply the knowledge gained to express what I am trying to achieve. Thank you for opening my eyes to a different world." - Michael Stearn, UK
Rated Excellent on Trust Pilot, Facebook and Google
About your teacher
Hi, I'm Marc Newton and I run the team here. I'm a photographer, an educational speaker, author and teacher of photography.
Teaching Photography has been my passion for many years. I got my first paid photography job in 1997 whilst doing my photography degree, but in 2002 I decided to give teaching a go and I haven't looked back since. I loved seeing the stunning imagery my students produced. I found the process of teaching filled me with a real sense of joy, and it still does today.
I wanted to take all of this teaching experience and offer it up to a wider audience, so in 2012 I started The School of Photography and now I teach this beautiful craft to people all over the world.
My qualifications are as follows:
With more than 17 years' experience in teaching photography, rest assured you're in the best possible hands.
Why Choose TSoP?
We don't just show you great photography – we teach you how to do it!

Accurate and Thorough Knowledge

Affordable and Accessible

Watch Anytime, Anywhere

Get Hands on With Practical Tasks

Downloadable course content
Click below to see why 1000s of others across the world choose us to teach them photography.
TRY BEFORE YOU BUY - FREE PHOTOGRAPHY TUTORIALS