Professional Lightroom presets to transform your photography from good to great. Get the classic vintage look, turn your photos into beautiful black and white images, or create something truly unique with our range of cinematic presets.
This Pack contains 46 presets:
22x Cinematic – 5x Colour Pop – 5x Black and White – 6x Vintage – 3x Vignettes – 5x Soft
22 x Cinematic Looks
Cinematic colour grading is a great way to transform your photos. Try our many popular looks to make your photos look like they're on the big screen!
Created with our 'Yellow/Green and Blue 2' Cinematic Preset
5 x Colour Pop
Bring your photos to life with our range of colour pop presets.
Created with our 'Colour Pop 1' Preset.
5 x Black and White
Transform photos into stunning black and white images using our range of B&W presets.
Created with our 'Black and White 1' Preset.
6 x Vintage
Send your photos back in time with a range of classic vintage looks.
Created with our 'Vintage 2' Preset.
3 x Vignettes
Easily focus the viewers eye by using our vignettes to overlay your developed photos.
Created with our 'Vignette heavy' Preset.
5 x Soft
Use these presets to give a soft, dreamy feel to your photos.
Created with our 'Soft Purple' Preset.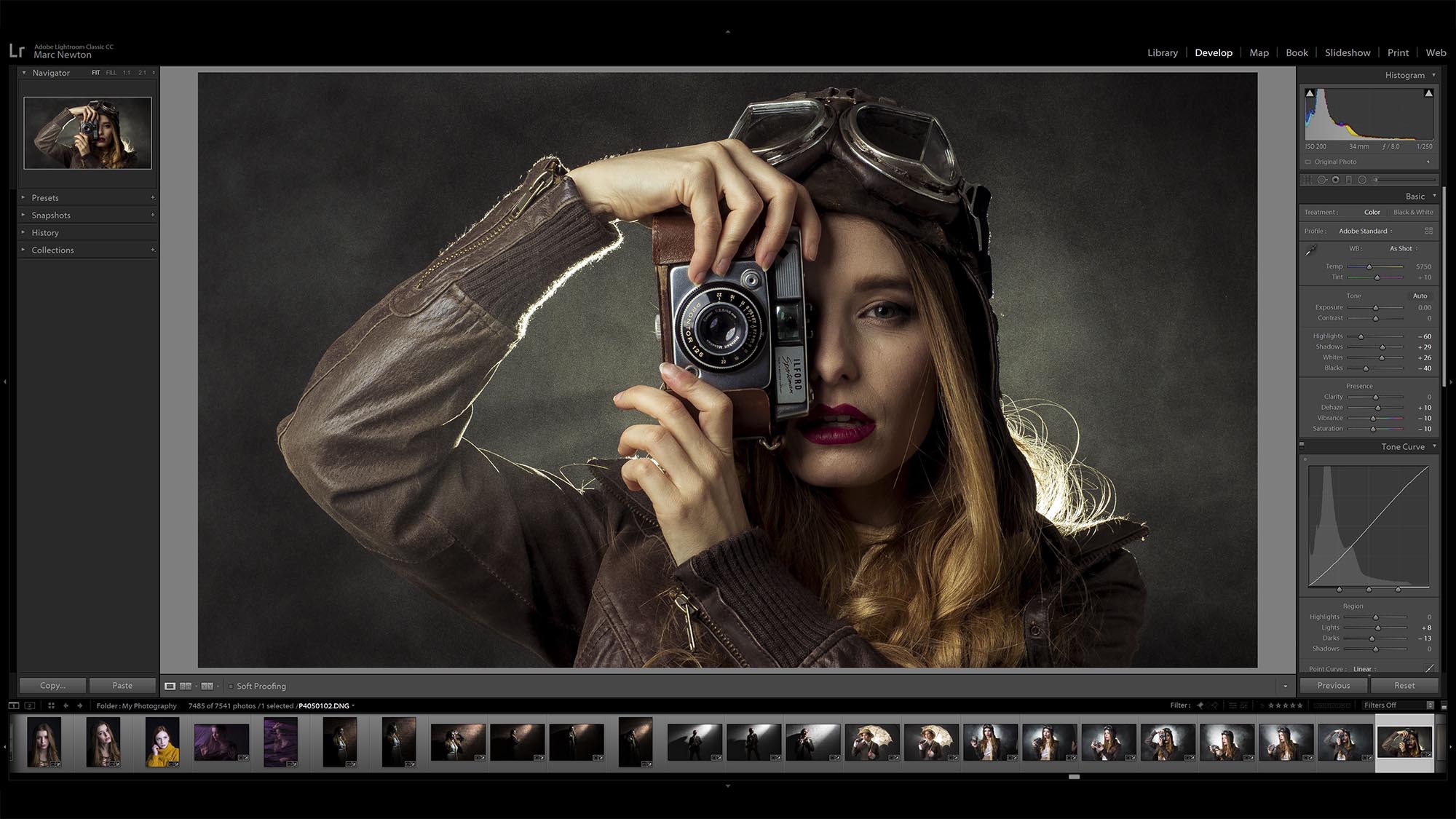 Get this Preset Pack Free with our 'Complete Guide to Lightroom' Course
FAQ's
How do I download and install the Presets?
On purchase you will be taken to your student area where download and install instructions will be given.
What's the cost in my own currency?
The courses are priced in British Pounds and US Dollars. On checkout it will show the cost in British Pounds and will be converted into your currency when purchased. To get an accurate cost in your own currency click here to use a Currency Converter.
Check out one of our Lightroom Preset Tutorials and download a Free Preset.
Become part of our learning community
Join 1000's of others on our Facebook Page and YouTube channel. Ask questions, share you're your work and interact with other learners in our private members Facebook group.
Assignments and Competitions
Develop your skills further in our Assignments and Competitions.
Need to Learn Photography as well?
Try our 'Complete Guide to Photography' Course.